Aptly coined "Music City," the country music scene in Nashville is the most active in the country. But there is more to living in Nashville than the music. The city is consistently ranked as one of the best places to live in the country, and the best place to live in Tennessee.
Nashville is a city full of innovative professionals, artists, culture and diversity. More than one million visitors each year travel to hear live music in a variety of venues. Famous for the Grand Ole Opry and the Country Music Hall of Fame and Museum, Nashville is an excellent place for musicians of every type, as well as the people who enjoy listening to them play.
Living in Nashville: What to expect
Nashville is booming for a few reasons. First, it ranks in the top cities for job seekers in a variety of industries. Your career trajectory here can be amazing. It is one of the fastest growing cities in the country.
There is also a lively bar scene and a variety of venues. It's known for country music, but you can find music of every type. There are some things you should be aware of, however. While parts of Nashville are very walkable, you'll need a car to get around everywhere else. Because the population keeps growing, you can expect traffic to increase steadily.
There is a high population of young singles and younger people, with 44.9% of the households identifying as "non family" and 37.3% identifying as married. But you can find excellent amenities no matter your age. If you have a family, there are great schools in Nashville and the surrounding suburbs. You'll also find that it's one of the best cities for retirees due to the low cost of living, booming health care industry and moderate temperatures.
Walkable areas in Nashville
According to Walk Score, downtown Nashville is a city where you really need a car. The Walk Score is 29, with a bike score of 30 and a transit score of 22.
In Nashville, you won't find public transit readily available to get to all areas of the city in a timely manner. There also aren't as many bike lanes, making it more difficult to get around via bicycle. Nashville is listed as the 48th most walkable large city in the US.
Best public schools in Nashville
Tennessee schools rank No. 33 in the nation, and Nashville has the largest concentration of top-ranked public schools in the state.
Here are the top schools by enrollment:
Top three elementary schools
East End Preparatory School
Berrien Primary School
Tusculum Elementary
Top three middle schools
Martin Luther King Junior School
Hillsboro High
William Henry Oliver Middle
Top three high schools
Hume Fogg Magnet High School
Martin Luther King Jr. Magnet School
Kipp Nashville Collegiate High School
Commute time in Nashville
The average commute time in Nashville is around 25 minutes, which is the same as the national average. You can expect greater congestion during rush hour because the majority of residents drive. About 80% of workers say they drive independently. Only 2% use public transportation. That low percentage of public transit users contributes to a heavy rush-hour commute. Only 10% of residents indicate that they carpool.
Nashville weather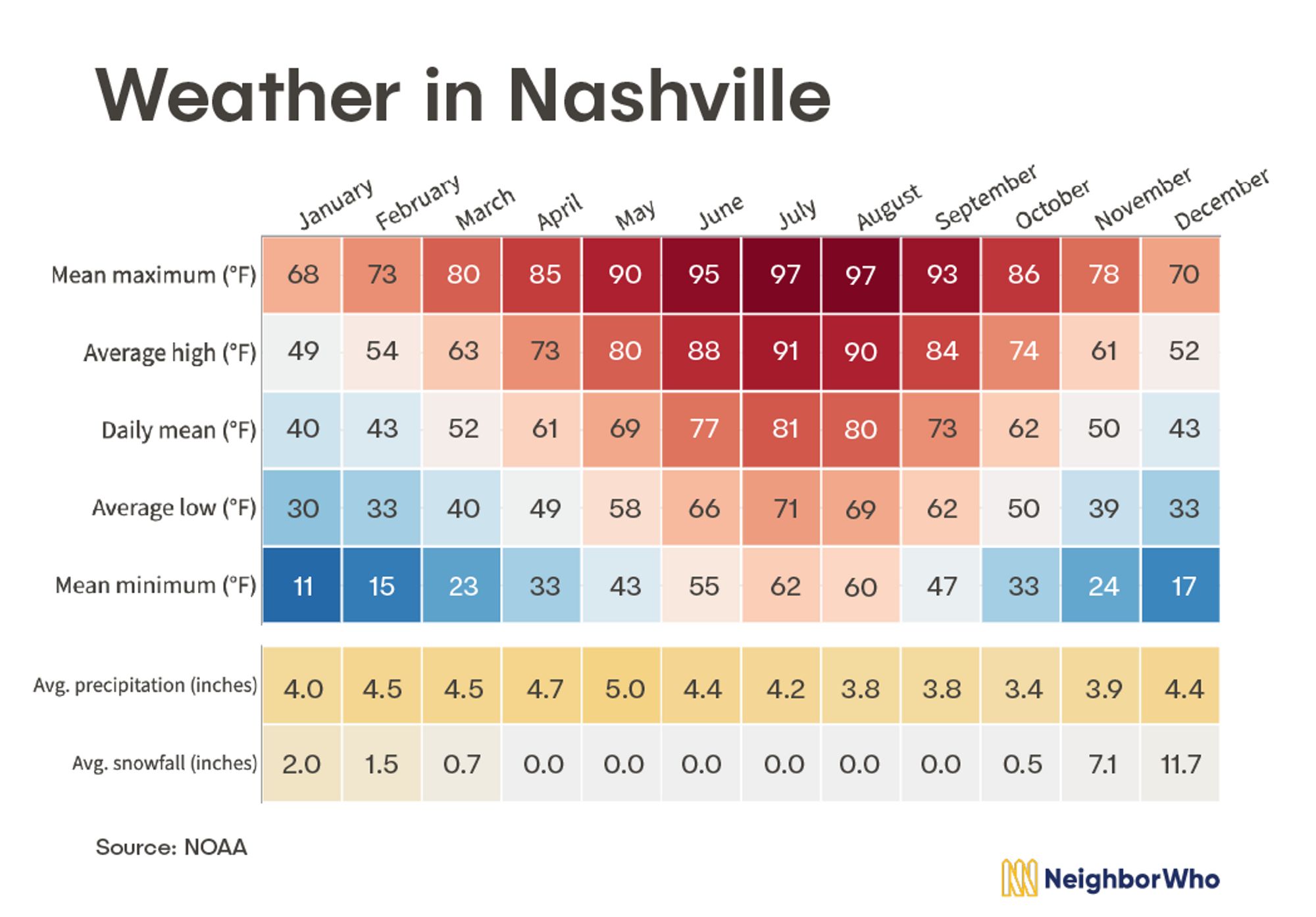 Nashville weather can get exceptionally hot and muggy during the summer months. The height of the warm season is in July when temperatures average a high of 89 degrees Fahrenheit and a low of 71 degrees. The warm months last from May through October.
The cold season is not as cold as it is in some states but still gets down to an average low of 32 degrees. The cold months last from November 28 through February 26, with the average high of 48 degrees and the coldest temperatures seen in January.
Nashville crime rate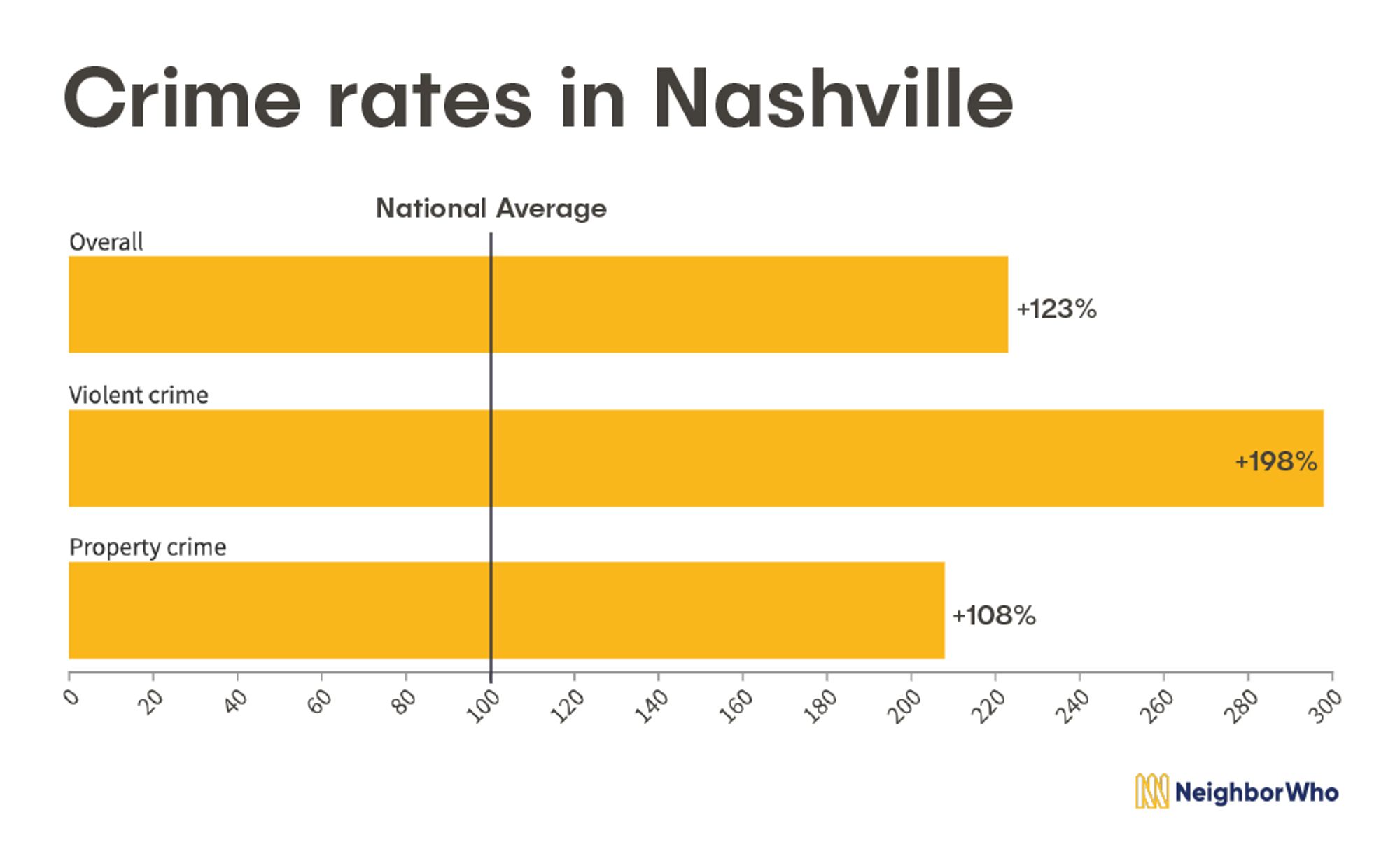 While Nashville scores well in amenities (A+) and housing (B+), it does have a significantly higher-than-average crime rate for a city of the same size. According to AreaVibes, Nashville has a crime rate that's 127% higher than the national average. Violent crime in this area is 198% above the national average, and property crimes are 108% higher.
Nashville city population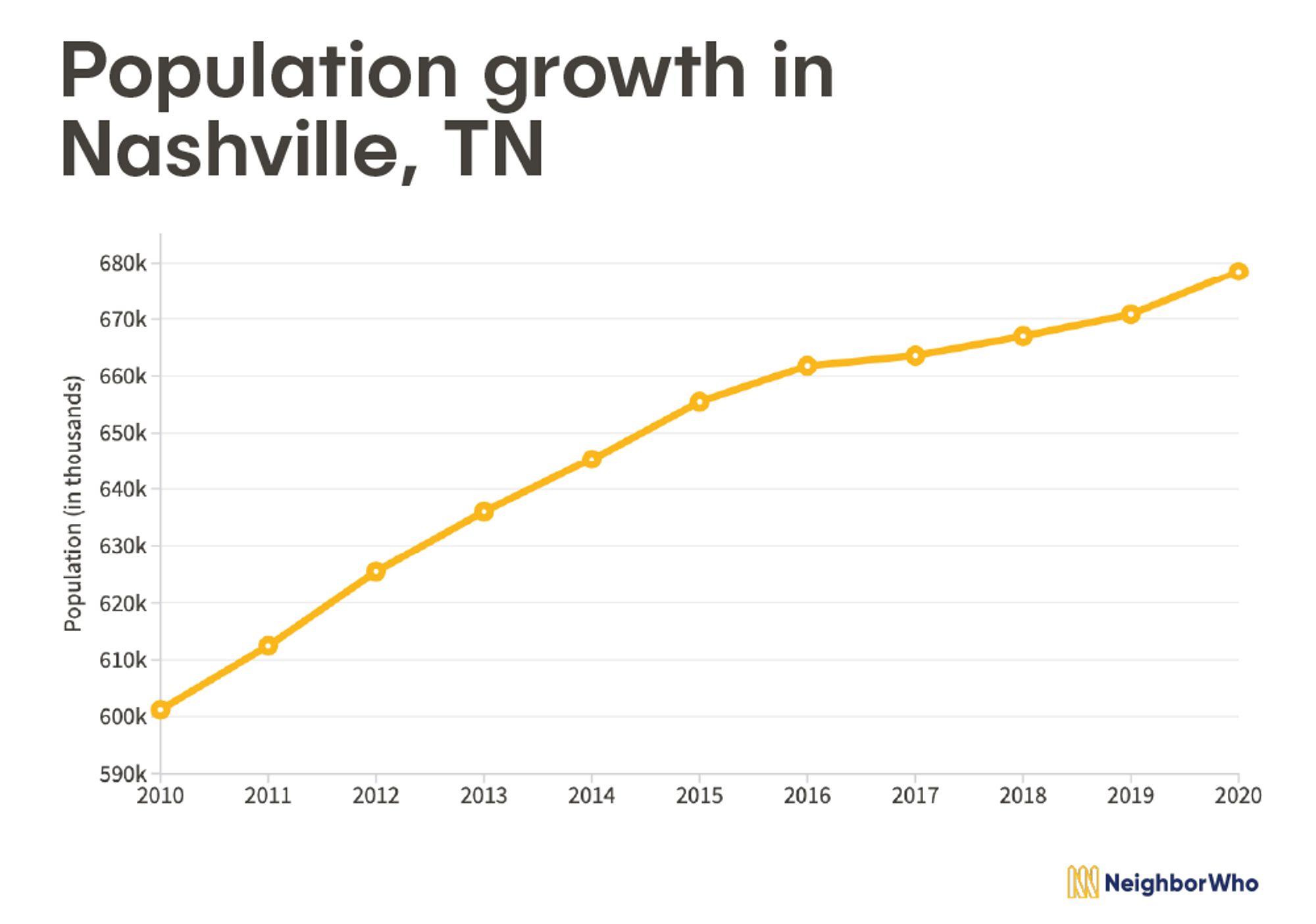 Nashville is the largest city in Tennessee and ranks as the 23rd largest by population in the country. In 2020, Nashville experienced a 0.56% growth rate and has increased in population by nearly 14% since 2010.
There are many amenities, and Nashville boasts decent weather and plenty of job growth, which keeps attracting new residents. The population in 2020 was 671,295, significantly lower than some major metropolises, such as New York City and Los Angeles, but still sizable enough to offer the arts, culture and education that urban professionals want.
Cost of living in Nashville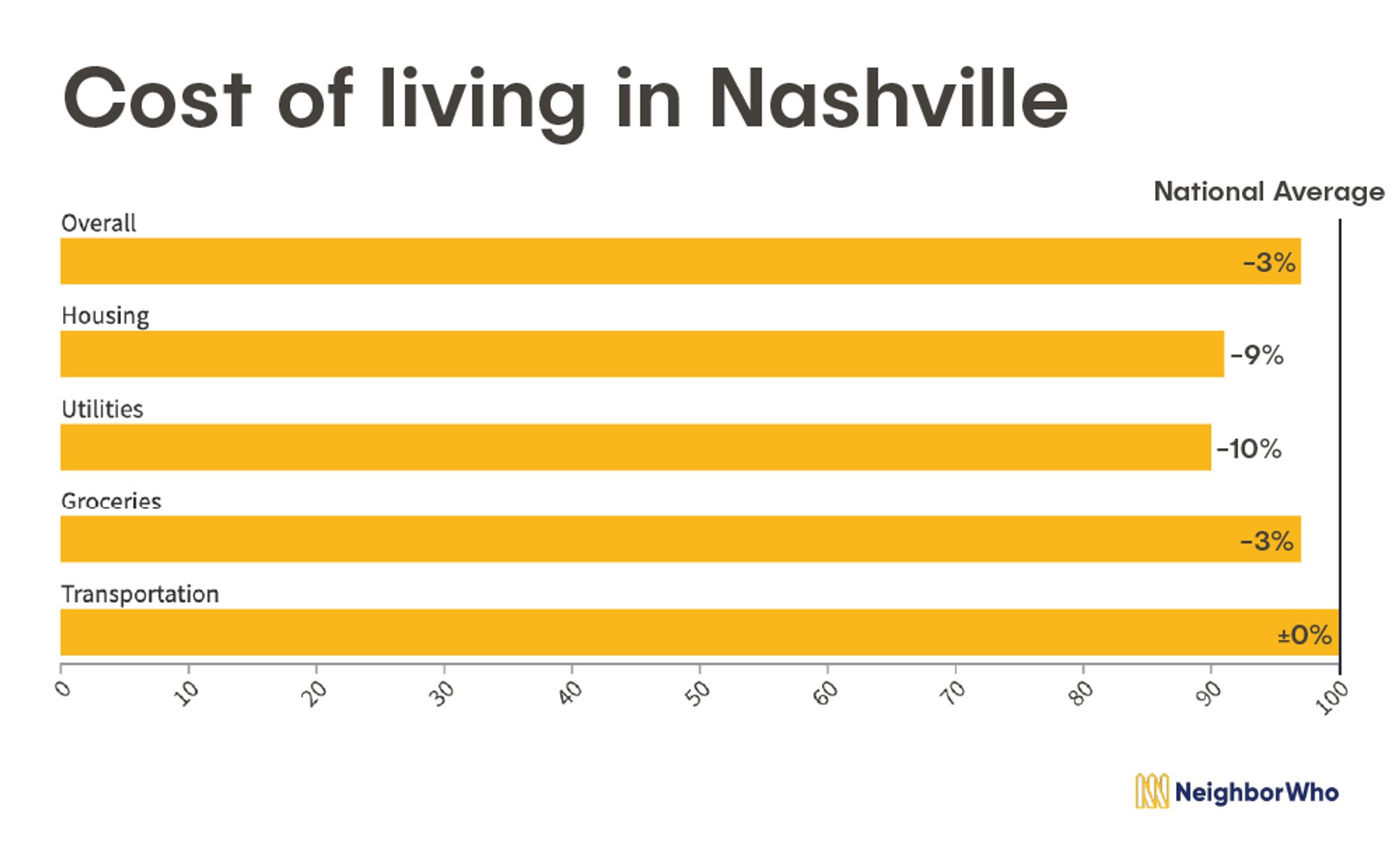 Nashville boasts a lower cost of living than the national average and far lower than most cities of its size. Housing is about 70% of the national average, with the median home price at $316,000.
You can find a home cheaper outside of Nashville though it'll add a commute. Inside Nashville, overall costs, home prices and grocery bills are slightly higher than the national average. The costs of utilities, miscellaneous and health care slightly lower than the national average.
Median household income in Nashville
The median household income in Nashville is $59,828, which is slightly below the national average of $62,843. Though the per capita income is slightly above the national average, at $35,243 compared to $34,103.
Nashville neighborhood map
Top 5 Nashville neighborhoods by population density
Named "Music City," Nashville is divided up into many neighborhoods, but music is very much at the heart of it all. You can find local spots to hear live music all around the area. Each neighborhood has its own characteristics and unique flavors. For visitors it's about the entertainment, but for locals it's more important to find the best fit for your lifestyle and personality.
The following are the top five neighborhoods by population:
The Gulch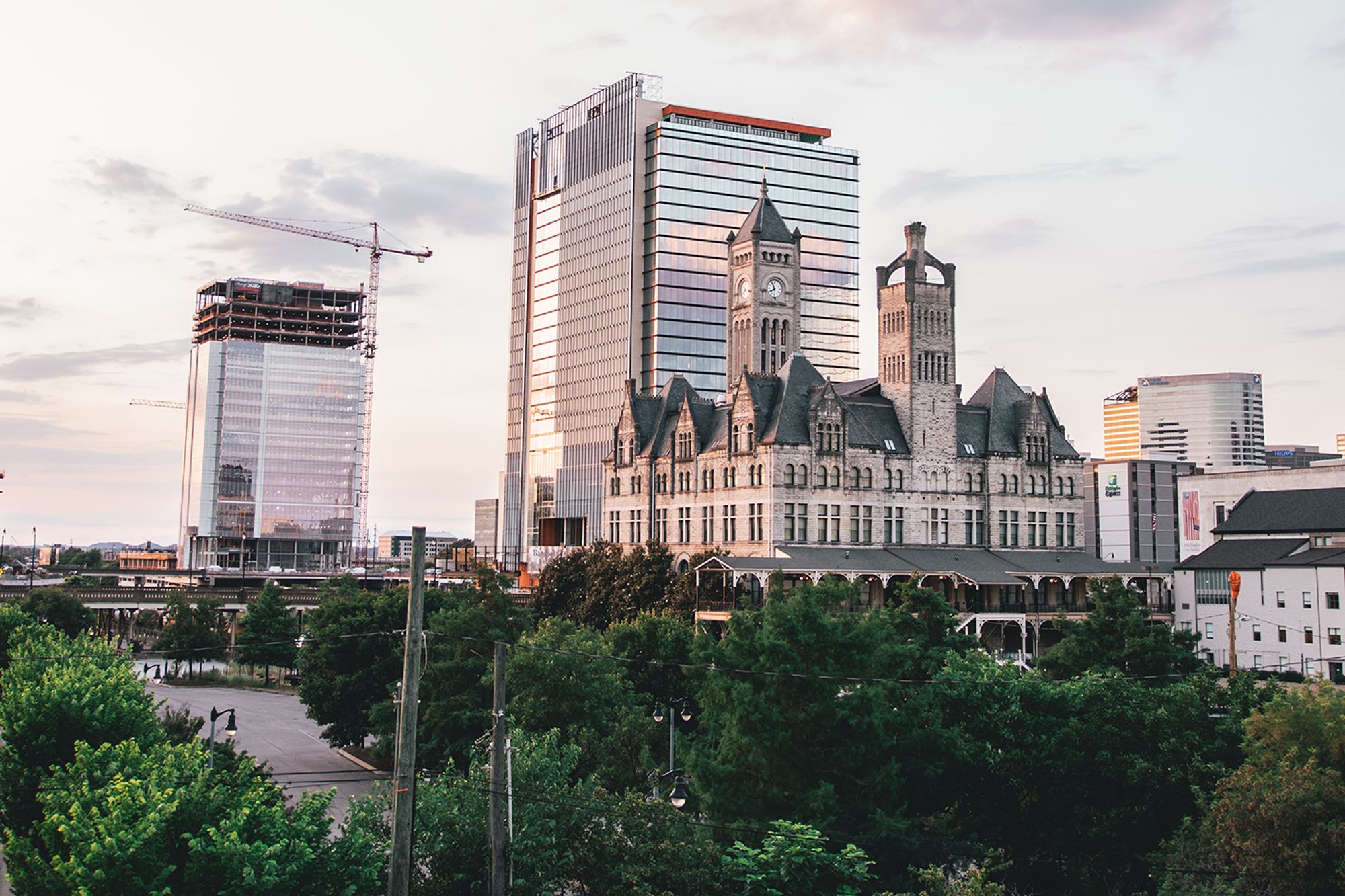 Photo credit: Vdave/Shutterstock
The Gulch is one of the more famous areas in Nashville. It's known for expensive boutique stores and fine dining. The Frist Art Museum is located in the Gulch and it's the center of much of the city's cultural offerings, such as film, art exhibits and music. You can find the best places to eat and some of the most impressive music venues, such as the Mercy Lounge.
Downtown Nashville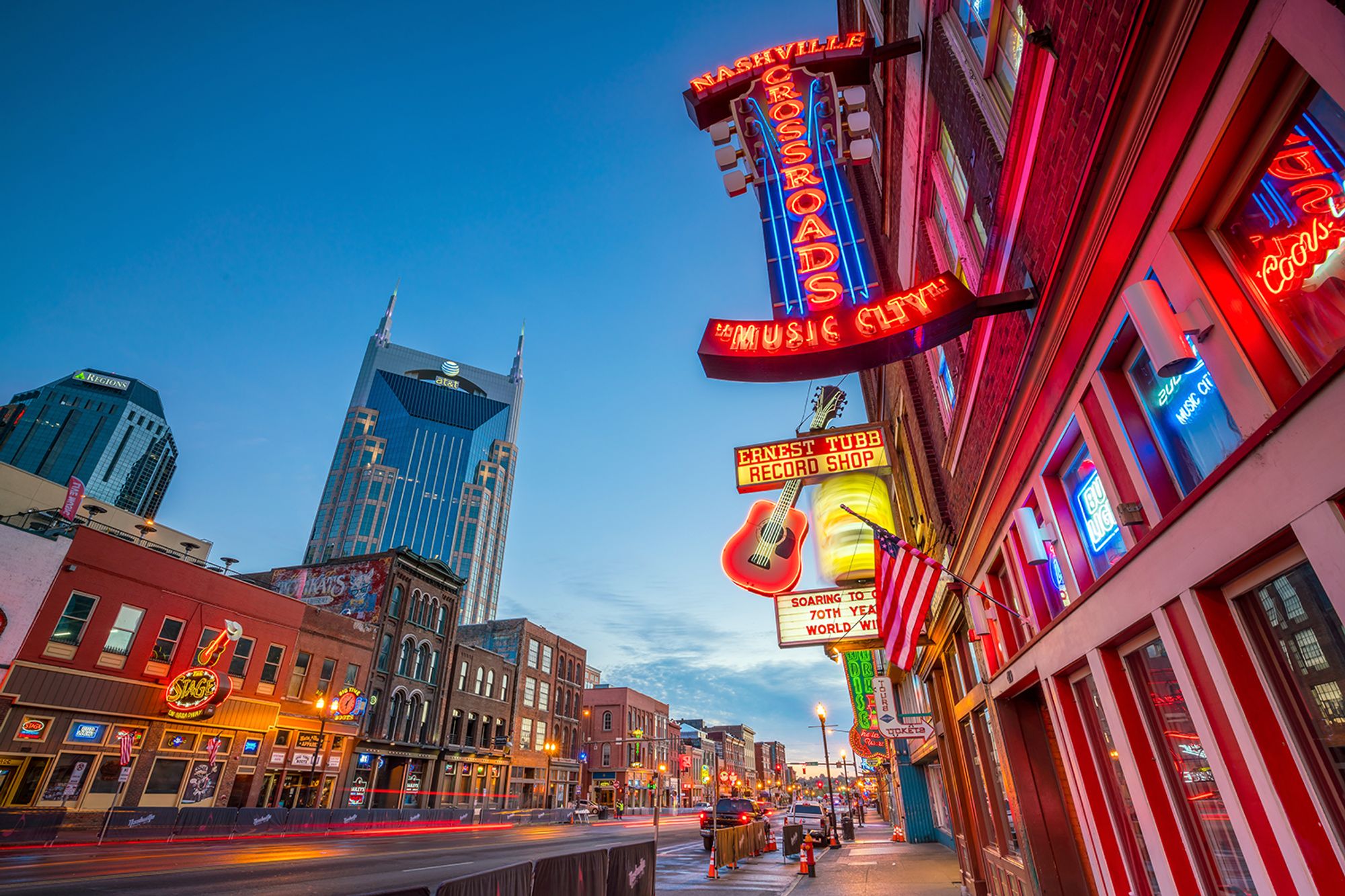 Photo credit: f11photo/Shutterstock
While you can find live music anywhere in Nashville, downtown is where you'll find the real center of the country music offerings. If you're looking for honky-tonk bars or large auditoriums for concerts, you'll find it here. Downtown is home to the Country Music Hall of Fame and Museum and is often the first stop for tourists.
West End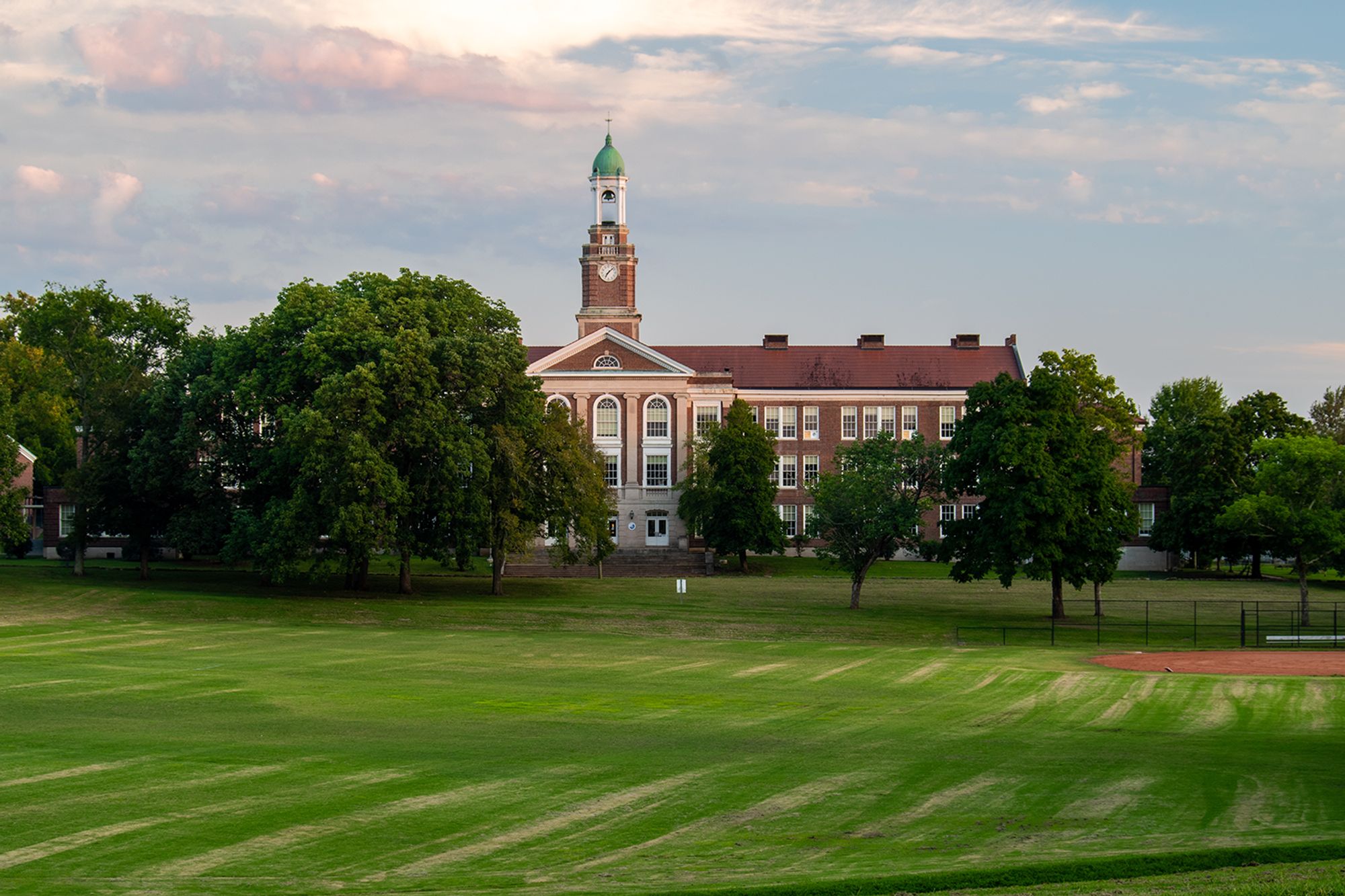 Photo credit: Restricted Flowers/Shutterstock
West End is a more laid-back neighborhood than some of the more tourist-friendly areas. Centennial Park and Vanderbilt University are located here and they give the area a bit of a college-town feel. You'll find more comfortable coffee spots and places to relax outside. There are bars that cater to both locals and the college crowd.
Belle Meade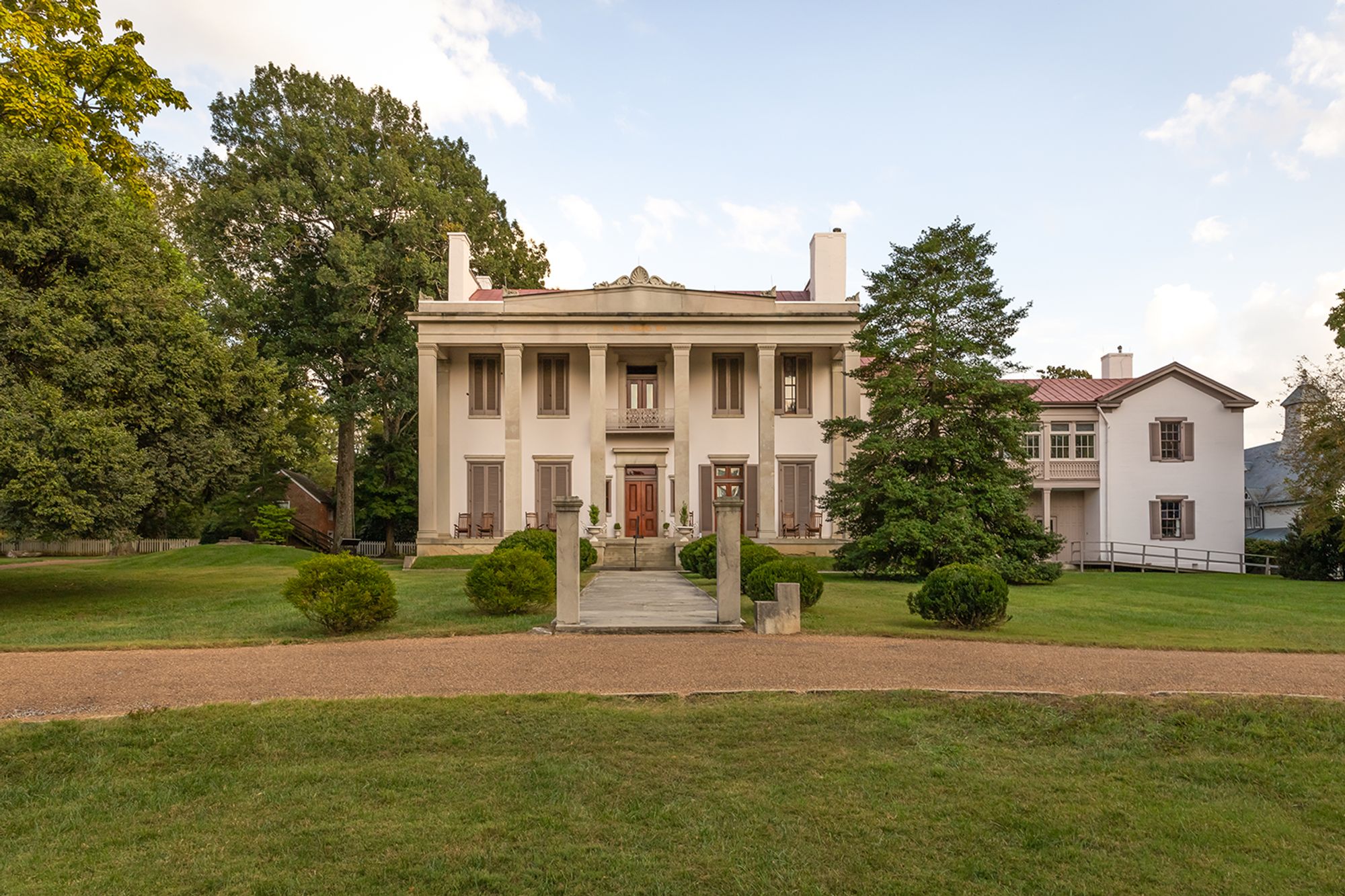 Photo credit: Ryan_hoel/Shutterstock
One of the more wealthy communities is just south of West End. Belle Meade is home to some of the most beautiful estates in the area. It is also home to a large historic plantation that once belonged to the John Harding family. This is an area where you'll find upscale homes and country clubs.
Hillsboro Village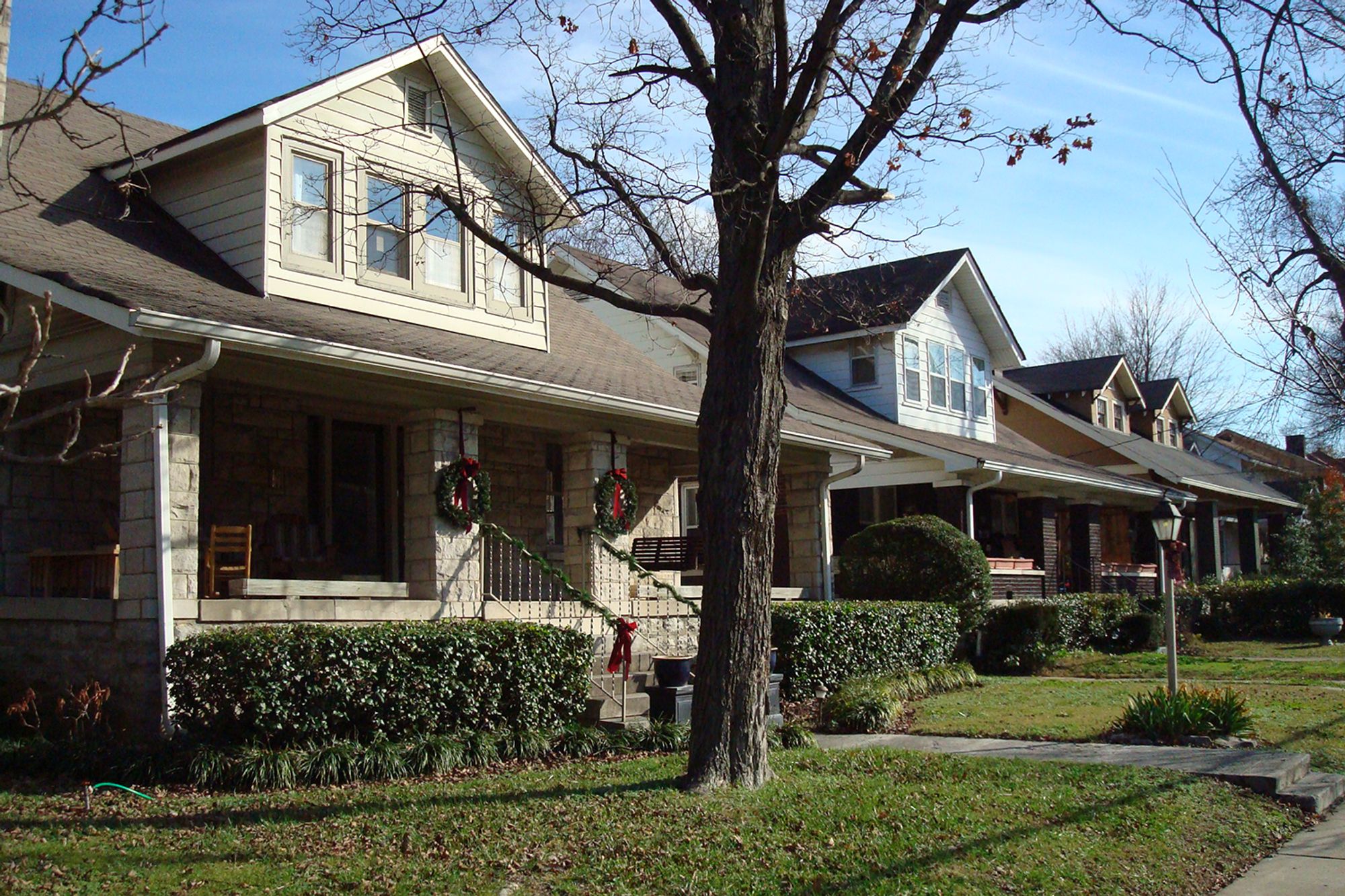 Photo credit: Nashvilleneighbor/Wikimedia Commons (Public Domain)
Hillsboro Village is three miles south of downtown Nashville. This is a popular area for college kids from the nearby Vanderbilt and Belmont universities, and it's growing with younger adults and families arriving. It's got an eclectic vibe, with thrift stores, coffee shops, small bars and restaurants. There are homes and apartments in this area.
Median home price in Nashville
Nashville homes are priced higher than the average in Tennessee because there are more jobs, opportunities and amenities in this area.
Currently, the median home listing price in Nashville is $420,000. The median listing price is $254 per square foot.
According to real estate agent Josh McCoy of PARKS Realty, the Nashville market is great for sellers. "It's still a fantastic market for sellers, and interest rates, while ticking up, are still low. Inventory is starting to come back some, but we are still far behind where Nashville needs to be to meet buyer demand," McCoy said. "I tend to see buyers moving in from states such as California, New Jersey, Illinois and New York. I don't see the market in Nashville slowing down one bit going into 2022."
Average rent in Nashville
The average rent in Nashville from 2016 to 2020 was $1,120. This is slightly higher than the national average for this period, which was $1,096. Renting in major cities costs significantly more.
Moving to Nashville
If you're moving to Nashville, you can expect a thriving music and entertainment scene. It's also a growing city with new residents and tourists every year. It's home to several artists and musicians. Nashville also offers many job opportunities, art and entertainment and a large selection of shops, bars and restaurants. If you're looking for a major city with a cost of living lower than many other cities and moderate weather, you might consider moving to Nashville.