Nashville is a cultural center with historic neighborhoods, from Germantown and the creative-heavy East Nashville to Belle Meade, where you can stop to smell the flowers, and Midtown, which is perfect for food lovers.
While visiting the best neighborhoods in Nashville, you can catch a concert on Broadway, visit Cumberland Park or explore one of Nashville's famous streets, Music Row.
Best neighborhoods in Nashville for families
The capital of Tennessee, Nashville is both a hot tourism destination and a new home for Americans, with many family-friendly neighborhoods such as West Meade, Wedgewood-Houston and South Nashville.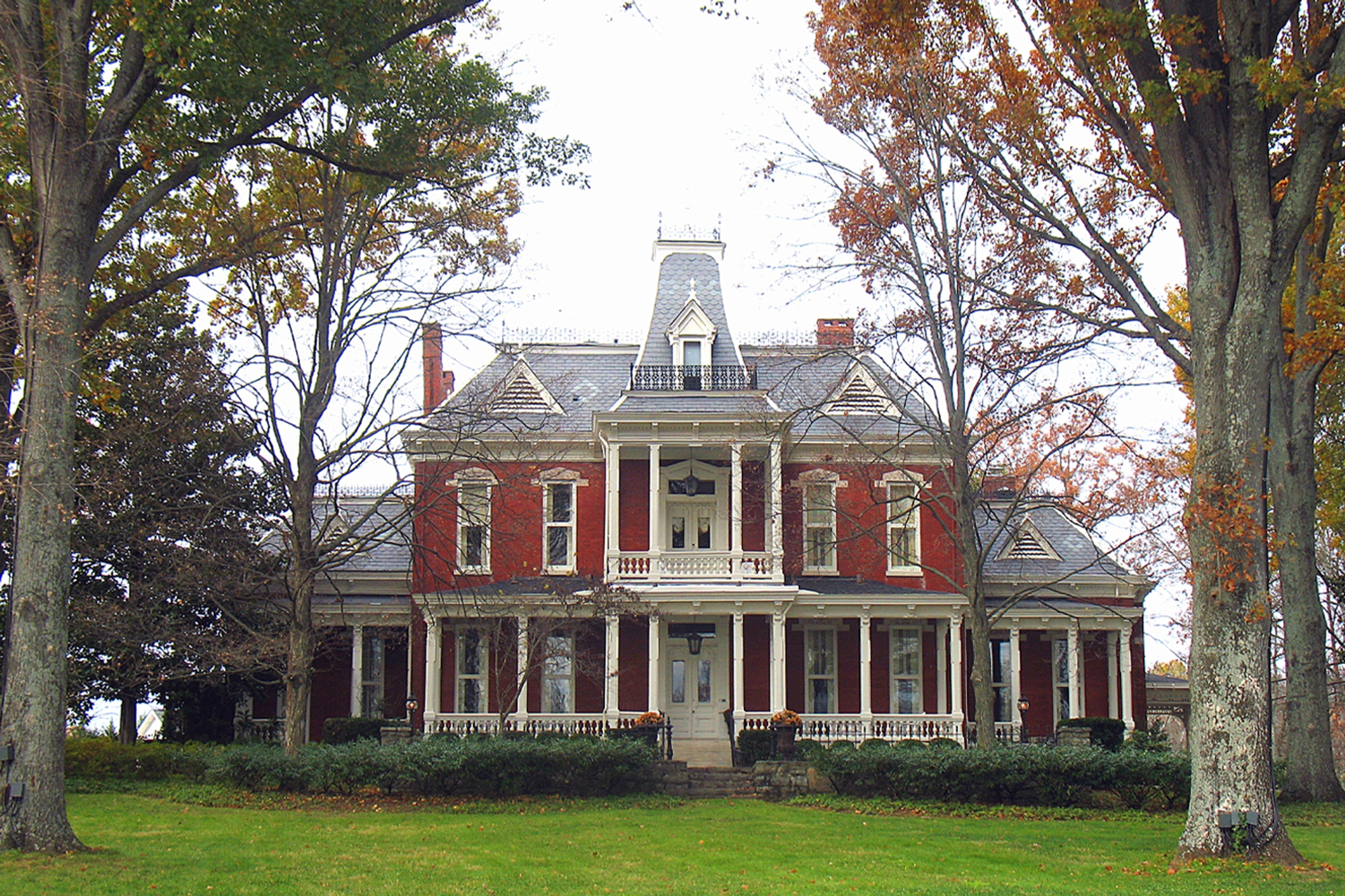 Photo credit: Kentondickerson via Wikimedia (CC BY-SA 3.0)
Wedgewood-Houston and South Nashville
This area is great for families and craft cocktail enthusiasts. The zoo keeps children busy with the animals, zipline and a jungle gym. The neighborhood also has a new science center and planetarium—perfect for kids. There are also many eateries in the area.
West Meade
Being one of the quieter communities in the city, this neighborhood sits between old Belle Meade and Bellevue in the west. West Meade is primarily residential, with many parks and schools as well as the Jewish Community Center. The homes are more modest, and the neighborhood has almost no commercial activity.
The neighborhood has a mix of families with children and retirees with multi-family units. The median home price is $385,000, and reported violent crime numbers are extremely low.
Safest neighborhoods in Nashville
Nashville may have its struggles with crime, but it is concentrated in a few parts of the city. However, the Poplar Creek Estates, Edmondson-Cloverland and Rachel Jackson neighborhoods have low crime rates.
Poplar Creek Estates
With a population of more than 1,000 residents, Poplar Creek Estates offers a small, suburban feel with a low crime rate compared to the rest of Nashville. Total crimes average around 588 per 100,000 people for Poplar Creek Estates. Violent and property crimes are also extremely low at 75 per 100,000 people and 513 per 100,000 people, respectively. The average for the entire city is much higher, at 5,229 crimes per 100,000 people, including 1,156 for violent crimes and 4,073 for property crimes.
Edmondson-Cloverland
Although it's a bigger neighborhood than Poplar Creek Estates with more than 2,500 residents, Edmondson-Cloverland's crime is still very low. Total crimes average roughly 611 per 100,000 people for Edmondson-Cloverland. Violent and property crimes are also extremely low at 92 per 100,000 people and 519 per 100,000 people, respectively.
Rachel Jackson
The smallest neighborhood on this list, Rachel Jackson only has 677 residents and a pretty low crime rate in the city. Total crimes average 800 per 100,000 people. Violent and property crimes are also low at 225 per 100,000 people and 575 per 100,000 people, respectively.
Most affordable neighborhoods in Nashville
Affordability can be hard to find in Nashville with the recent population boom, but Brookview, Parkwood Estates and Haynes Manor are the cheapest neighborhoods in the area.
Brookview
Located in the northern part of Nashville, just off Briley Parkway and Interstate 24, Brookview provides cheaper housing for the city. Residents live just a few minutes from the many dining and shopping options along Dickerson Pike.
Homes from 1,400 to 1,700 square feet are in the mid-$200,000s and can reach the low $300,000s. Many of the houses back up into trees or Ewing Creek. Some homeowners pay association fees.
Parkwood Estates
Also located in northern Nashville, Parkwood Estates offer sports fields, courts and green spaces for affordable prices. The homes for sale span a wide price range, with some in the mid-$200,000s, but most sell in the $300,000s, and more updated homes listings are in the $400,000s. These single-family houses are normally between 1,300 and 1,700 square feet. There are also some apartment communities located near I-65.
Haynes Manor
Haynes Manor is just north of the Cumberland River and between Buena Vista Pike and Whites Creek Pike. While the neighborhood is primarily residential, you can find stores and a few local dining and nightlife spots.
The majority of homes for sale are single-family houses built on quarter-acre lots. Houses can be as affordable as the low $200,000s, with the most expensive homes selling in the mid-$300,000s. Most homes in this neighborhood include three or four bedrooms and one or two bathrooms spread out over 1,300 to 1,600 square feet.
Coolest neighborhoods in Nashville
The Music City has no shortage of cool neighborhoods. Hillsboro Village, Green Hills and East Nashville are popular places people want to move.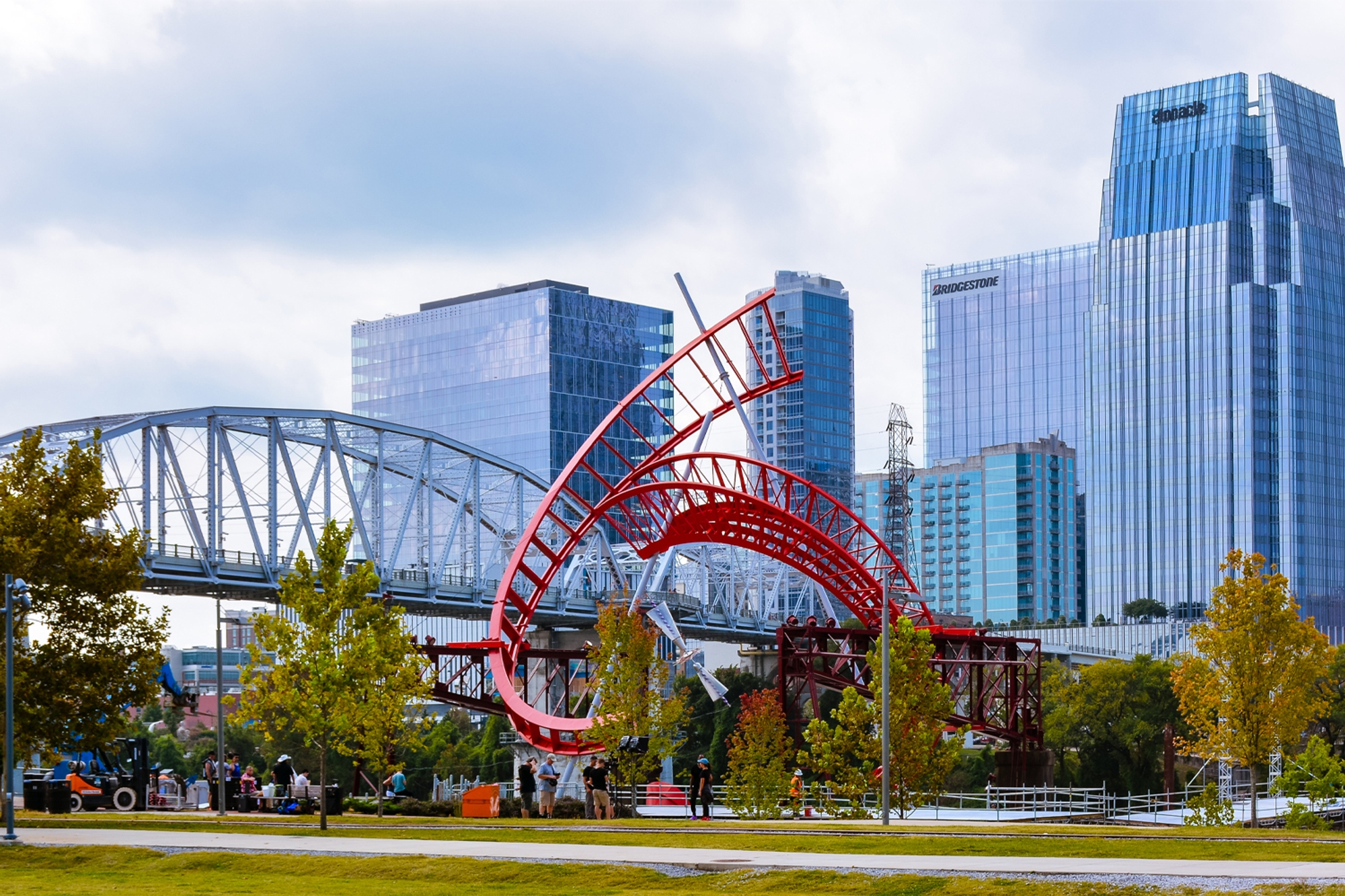 Photo credit: jejim/Shutterstock
Hillsboro Village
Sandwiched between Vanderbilt University and Belmont University is the trendy Hillsboro Village. It's home to the famous Pancake Pantry restaurant and Fido coffeehouse as well as several boutiques, shops and salons. This neighborhood attracts many college students and tourists. The area has an urban park with a playground for children and is home to the Belcourt Theatre. Hillsboro Village has many single-family homes available and plenty of apartments for young professionals.
Green Hills
Known for its luxury shopping scene, Green Hills is one of the wealthier neighborhoods in Nashville, with several local celebrities owning property in the area. Green Hills has everything from grocery stores and gas stations to restaurants and clothing boutiques, making it a prime location.
Green Hills is also where you will find the iconic Bluebird Cafe. The only downside is that the neighborhood can become congested during peak traffic hours. Luckily, those who live in Green Hills can easily get around on foot.
East Nashville
Considered one of the more eccentric areas of the city, East Nashville is a hub for laid-back creatives and diverse lifestyles. There are many stores and restaurants, including Five Daughters Bakery, Sisters of Nature boutique and Olive & Sinclair Chocolate Co. The housing in East Nashville is mostly made up of older homes with vintage flair and duplexes and small apartments. The area's vibe attracts many families and young adults because of its quirky character.
Best neighborhoods in Nashville for businesses
Many areas in Nashville are considered the best for businesses. Unemployment is low, and many industries are booming in the city.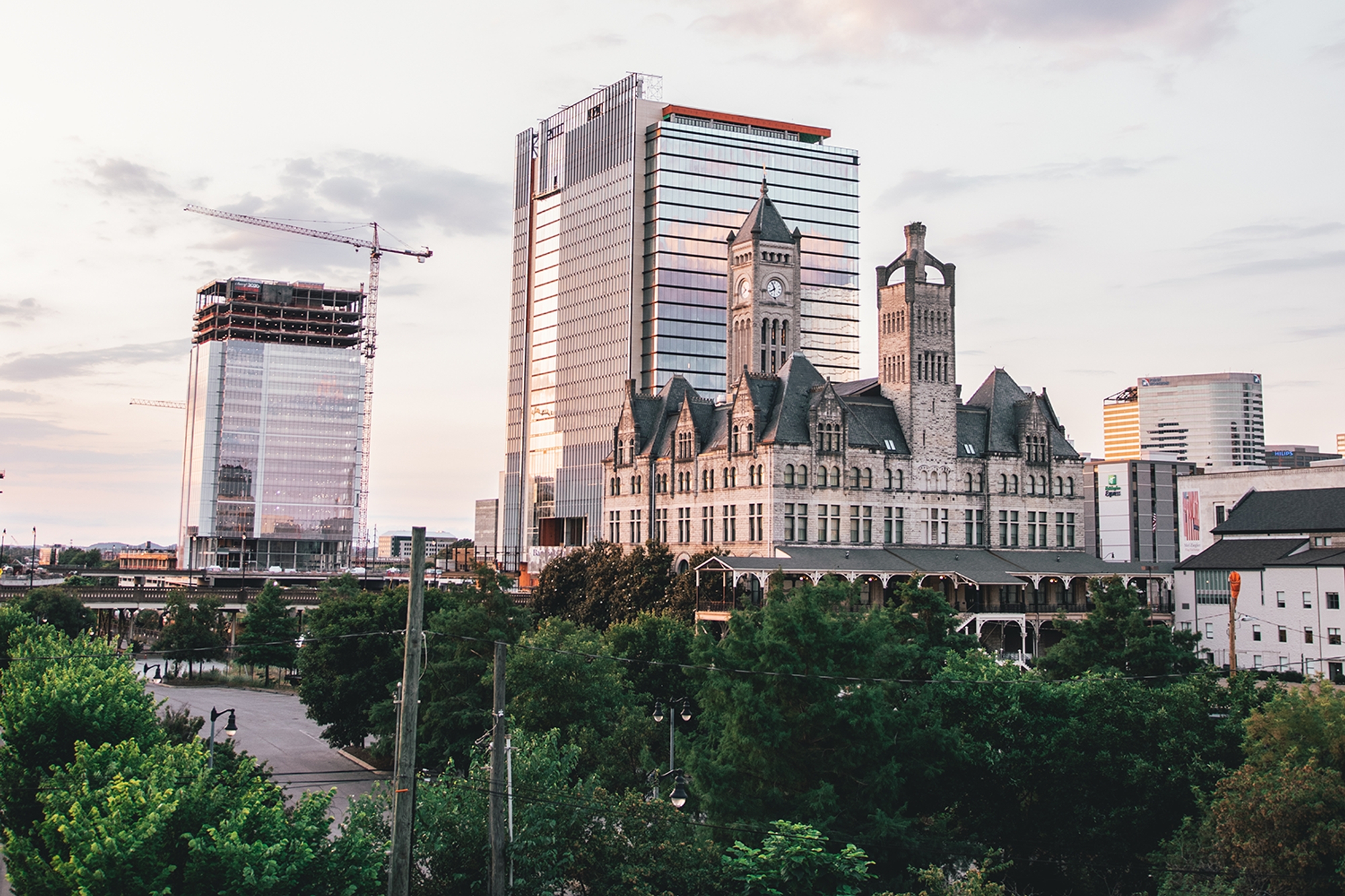 Photo credit: Vdave/Shutterstock
Downtown
Downtown is always great for businesses, but Nashville has made recent investments. Its current mayor, Mayor Cooper, has planned to invest $10 million into local businesses. Of that, $500,000 went into downtown and historic Second Avenue. Metro Planning put half of the money toward helping capital planning recommendations, conceptual designs and other visualizations. Metro Public Works used the other half to help restore the publicly-owned infrastructure such as roadways, lighting and other streetscaping.
East Nashville
Coined by Budget Travel Magazine as "Nashville's version of New York's East Village," historic East Nashville has much potential for business. The neighborhood is always growing as one of the city's most-desired neighborhoods to live and work. It also has amazing restaurants, vintage shopping spots and an artistic culture.
The Gulch
The Gulch is a dynamic, mixed-use community in Nashville with connectivity, walkability and public transportation. This neighborhood is southwest of Nashville's Central Business District. The vibrant urban development is home to offices, retail spots, restaurants, entertainment venues and hotels. The locals operate the Gulch Business Improvement District, which focuses on additional services for the area, such as the Clean and Safe program. Other GBID programs include landscaping and holiday decorations and neighborhood marketing initiatives to support Gulch-based businesses.
Conclusion
Now that you have a better idea of Nashville's neighborhoods, you can contemplate where to move. Nashville housing is cheaper than other major cities, though those costs are quickly rising, and it still delivers the same major city vibes.