Texas has always been an attractive place to live, so it's no wonder that it's become a booming destination state in the US. People move there to get more value for their money and benefit from affordable housing and living costs. If you're thinking of moving to the Lone Star state or investing in property there, it's worth learning about the fastest growing cities and towns in Texas.
What are the 20 fastest-growing cities in Texas?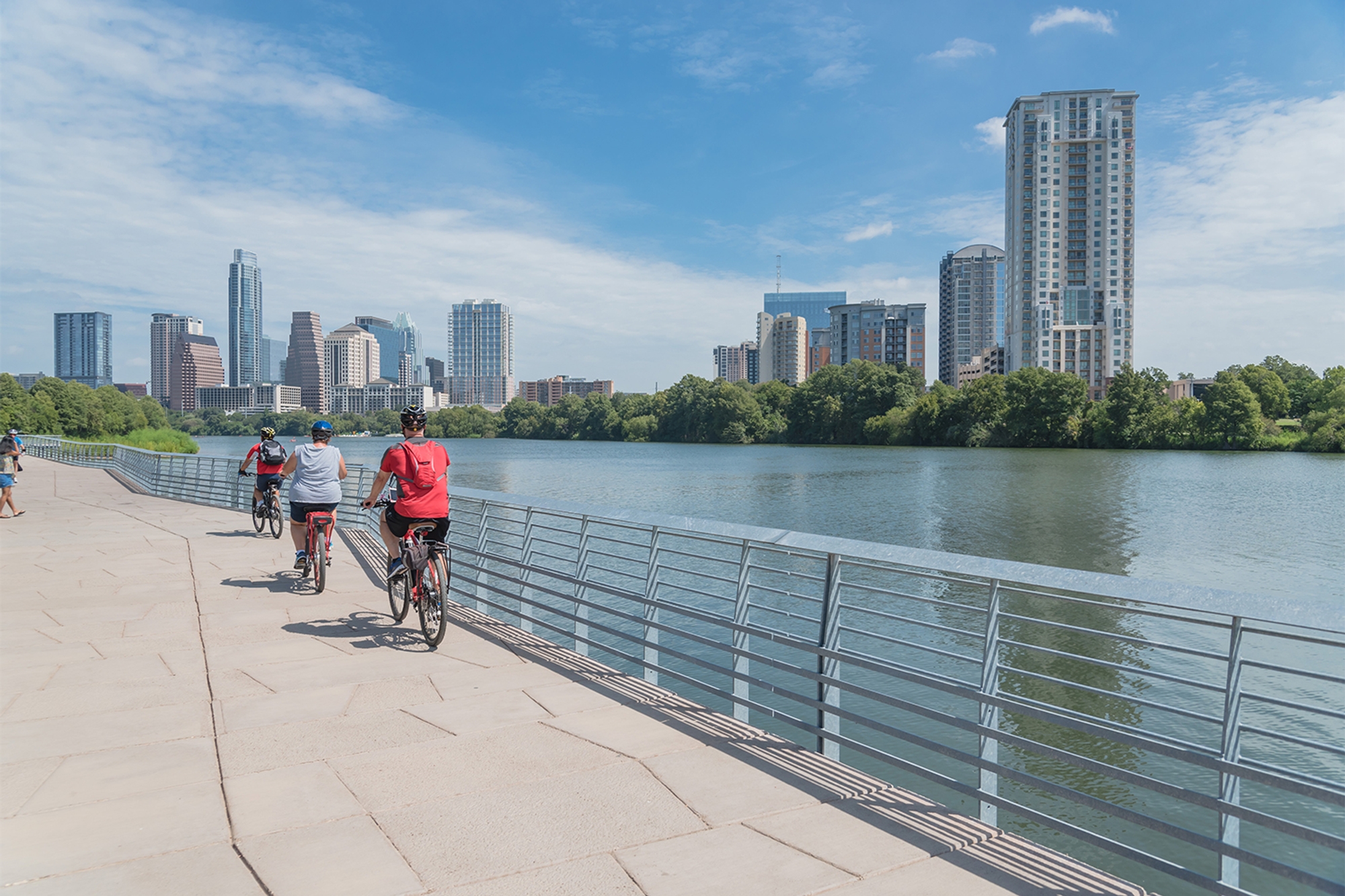 Trong Nguyen/Shutterstock
1. Austin, Texas
Welcome to the second fastest-growing city in the country! Right behind San Francisco, Austin continues to be a center of tech and business that draws people from all over the US and the world. It also has a popular art and music scene. Even though the boom has already happened, real estate investors should definitely look into Austin as the city's growth shows no signs of stopping.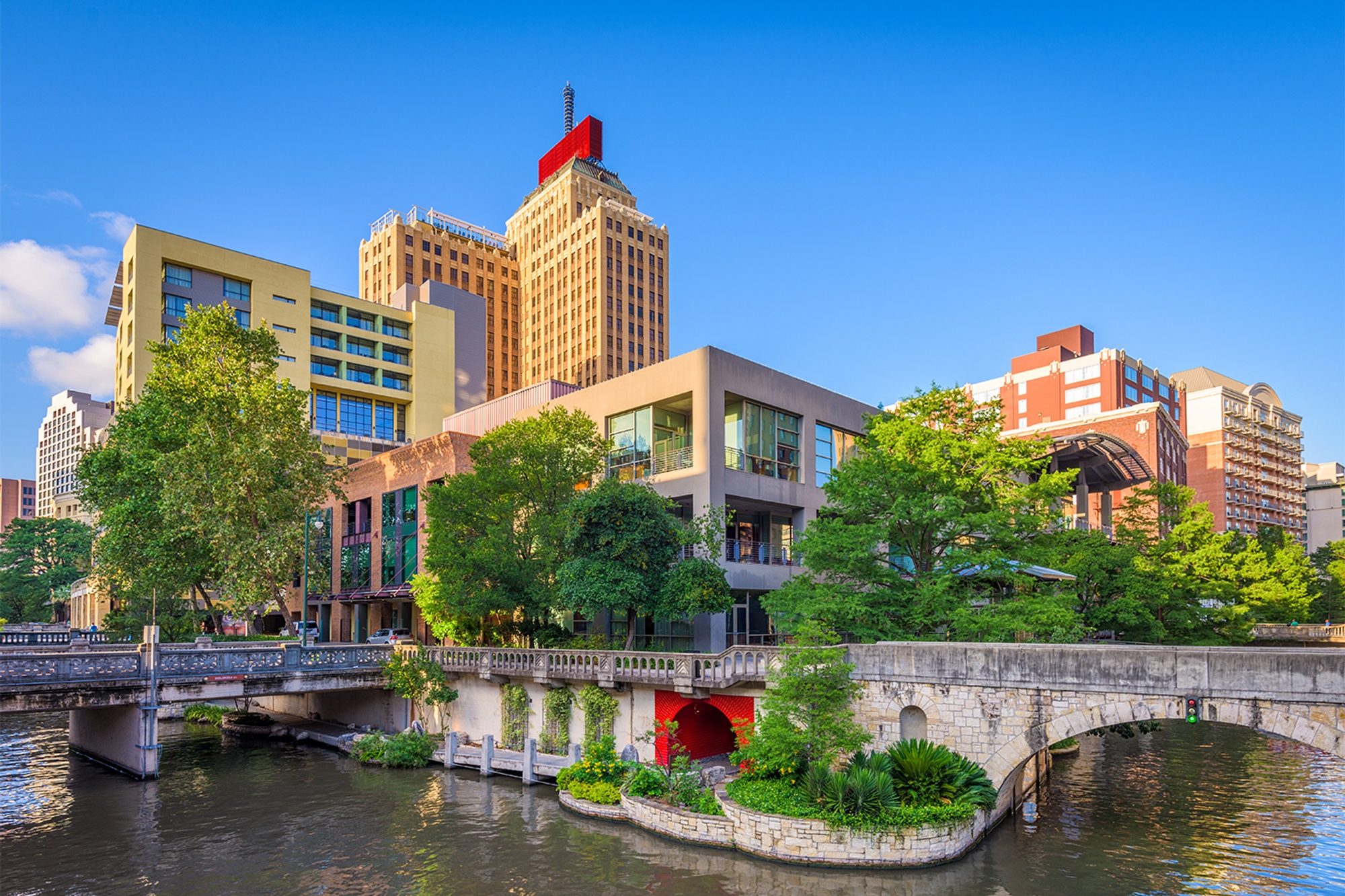 Sean Pavone/Shutterstock
2. San Antonio, Texas
San Antonio recorded a population of over 1.4 million as of last year. The second-largest city in the state, San Antonio is a good place for real estate investment. The standard house value is 11% below average compared to the rest of Texas' largest cities and the five-year house value appreciation is 44.8%. In terms of culture, San Antonio is rich with Hispanic and Spanish history.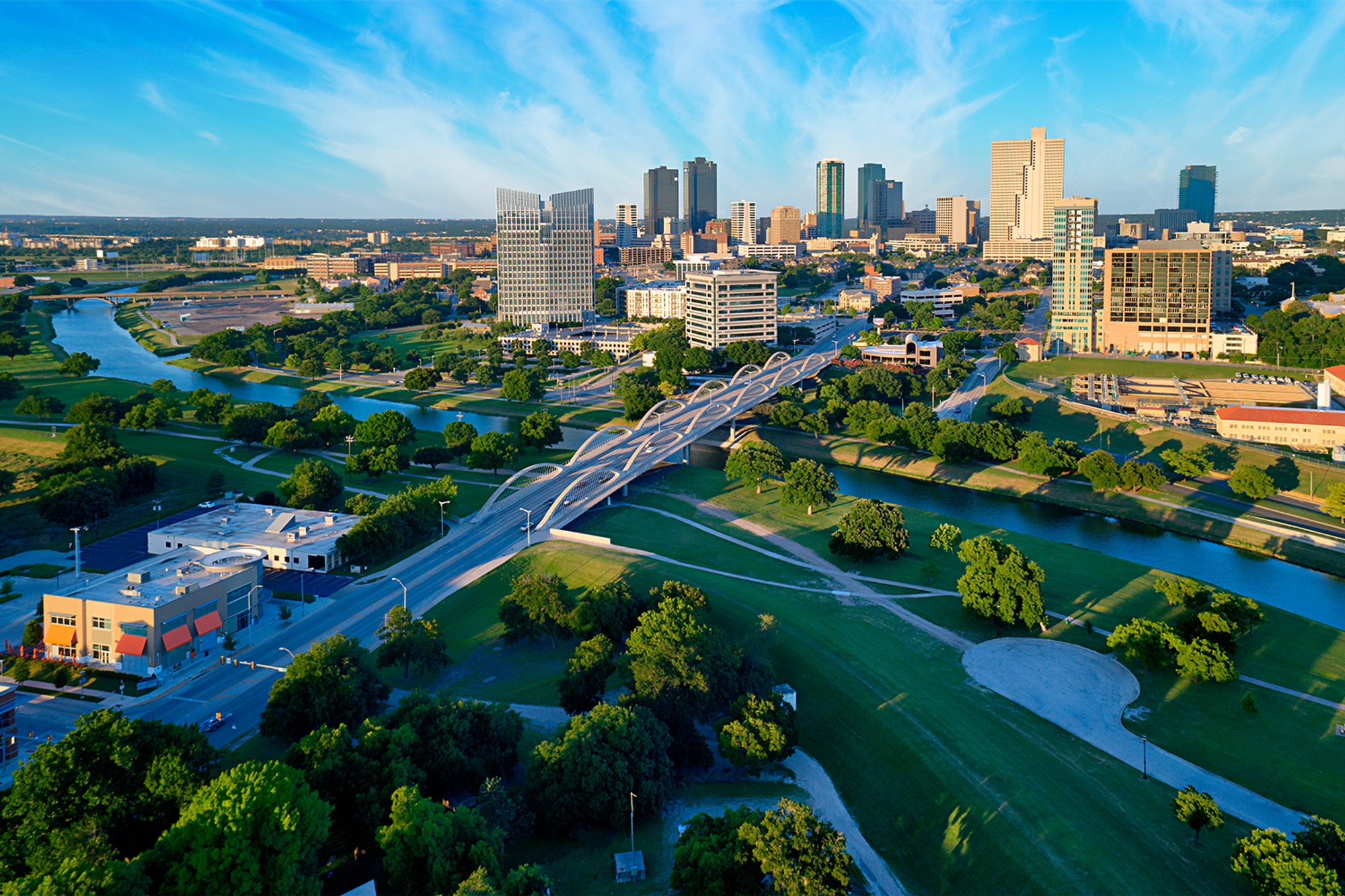 Barbara Smyers/Shutterstock
3. Fort Worth, Texas
The second-largest city in the Dallas-Fort Worth metroplex, Fort Worth has a population of over 900,000. It is one of the fastest-growing cities in Texas and is known for its rich culture and history. It's one of the best places to buy a home in Texas, with a five-year house value appreciation rate of 63.4%.
4. Fulshear, Texas
Between 2010 and 2020, Fulshear, a town west of Houston, experienced a population growth of over 1,386%, with its population reaching 25,169 from its 2010 population of 1,170. One of the top reasons for this was the creation of the Cross Creek Ranch community in 2008. This new access to affordable housing and land is why over 90% of this city's inhabitants are homeowners. Fulshear also has some of the highest-rated public schools in Texas, making it a good option for families.
5. Caddo Mills, Texas
Caddo Mills, a small town northeast of Dallas which is helping its path to becoming another thriving town in Texas. To account for future growth, the town plans to build thousands of new homes and continues to attract new residents due to the quality of its schools. This small town is known for being family-centered, despite its proximity to Dallas. Investors and home buyers who want to get in before the boom need to keep an eye on this up-and-coming locale.
6. Iowa Colony, Texas
Since 2020, Iowa Colony has had a growth rate of 17.12%, due to the development of accessible housing communities that draw in new residents from all over. This small town south of Houston is learning from other townships which have expanded rapidly without a plan, and is being more proactive about preparing for its growth. Iowa Colony expects the build-out to be complete by 2060. Developers already have an eye on this city, especially because of its placement along Highway 288 with plans for retail shopping strips, multi-family apartment buildings, offices and medical buildings.
7. Georgetown, Texas
From 2020 to 2021, this city north of Austin had a whopping 10.5% increase in population, and housing developments here continue to expand to keep up with the influx of people. Georgetown has a 2030 Plan that aims to create diverse housing opportunities for all types of residents, and includes prioritizing both single-family and multifamily housing development. People love this city for its community feel, which is great if you're looking for a place to raise a family.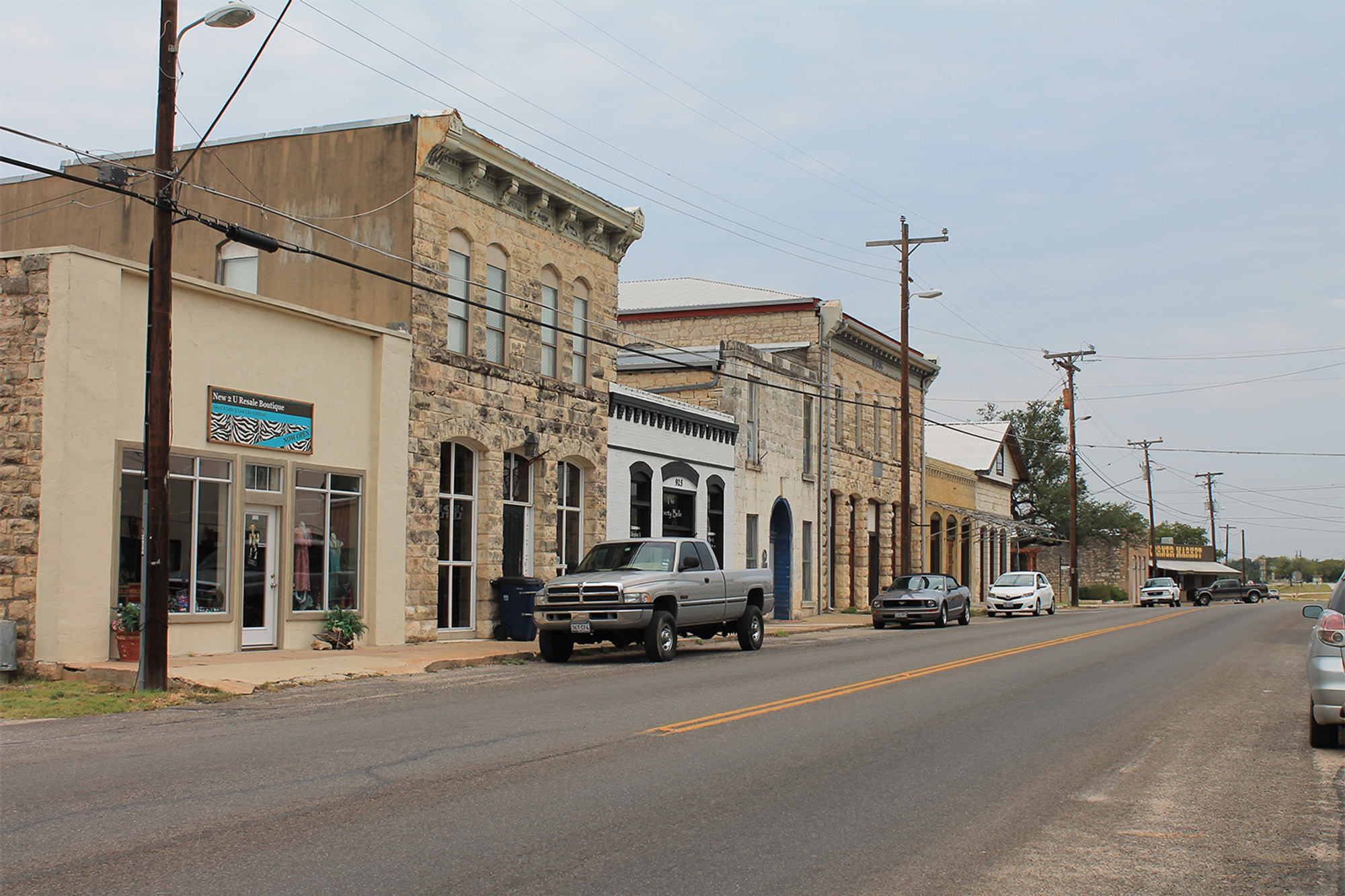 Renelibrary via Wikimedia (CC BY-SA 3.0)
8. Liberty Hill, Texas
This Houston suburb has become home to a lot of people who work in the city. The easy commute allows them to enjoy the best of both city and suburban living. Another thing Liberty Hill is known for is its vibrant art scene. Its annual interactive art and music festival, Whimsy and Wonder, brings art in various forms into the streets.
9. Leander, Texas
Once a quiet suburb of Austin, Texas, Leander has grown to about 60,000 people, according to the latest US Census. It has been attracting people who want more affordable housing while being close to the state capital. The city of Leander encourages expansion with new housing developments and businesses, but still feels like a small town. While it seems to have priced out young buyers, Leander is a hot spot for investors who want to be part of the ongoing growth.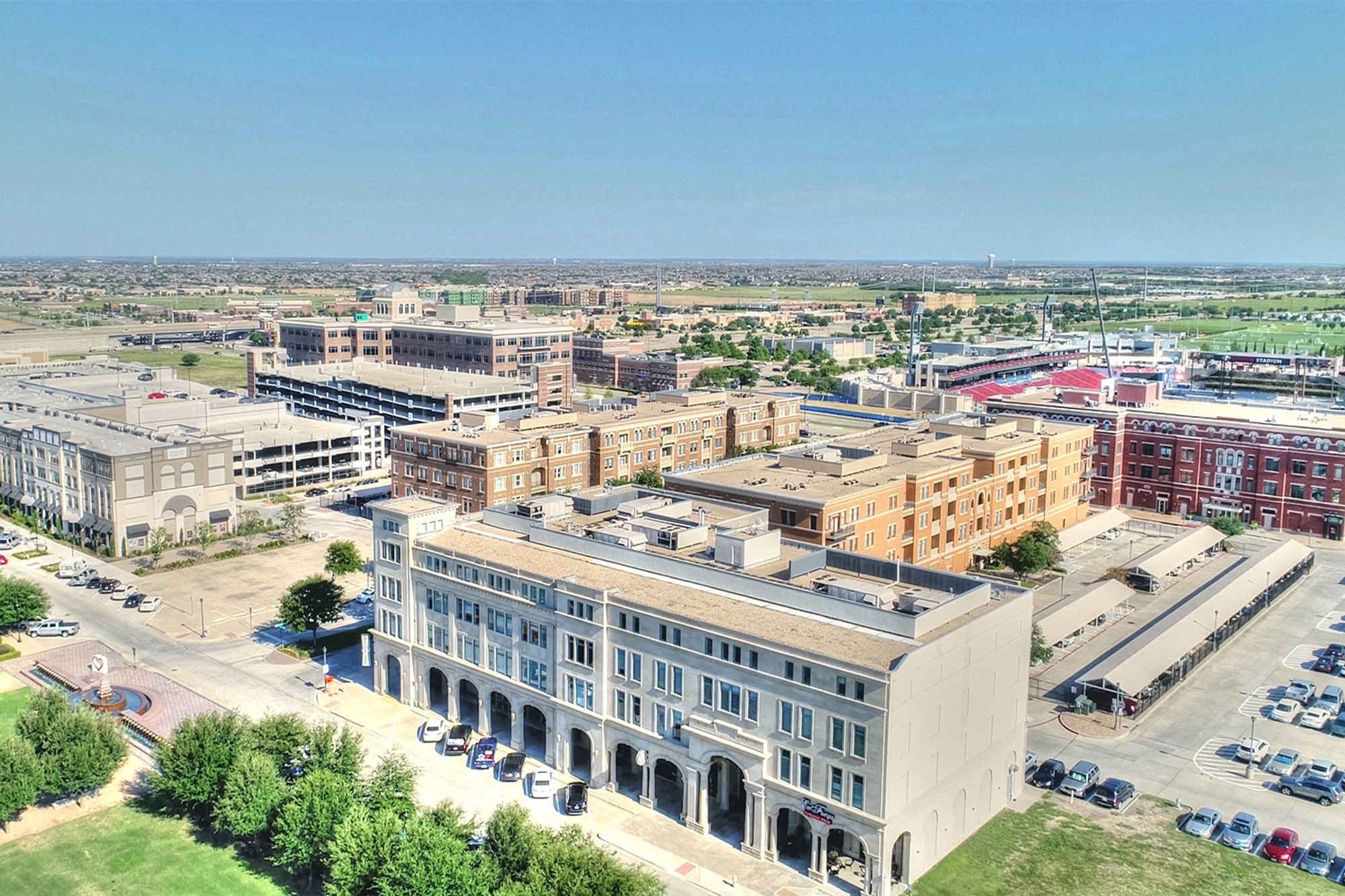 Andrew Fuller/Shutterstock
10. Frisco, Texas
As of last year, this city that's part of the greater Dallas-Fort Worth sprawl, had a total population of 210,719, with a 3.9% growth rate between 2020 and 2021. While it's famous for being the home of the Dallas Cowboys' NFL training center, Frisco is also known for its high quality schools, which is great for families thinking of moving here. The high wages also make it a strong destination for first-time home buyers.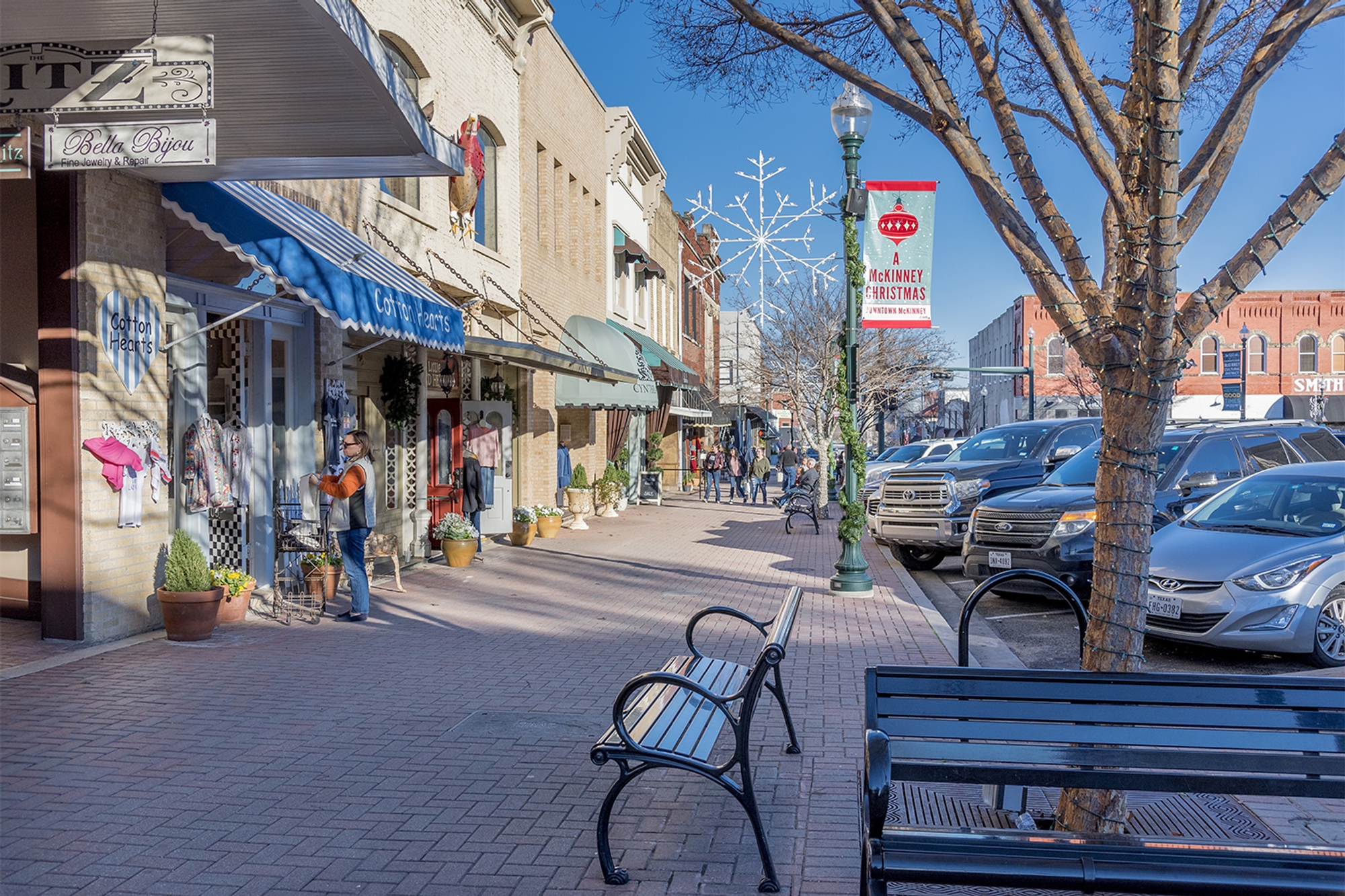 Wirestock Creators/Shutterstock
11. McKinney, Texas
With a total population of 202,690, this historic city north of Dallas has been growing in terms of affordable housing and schools, as well as in other aspects like its airport plan. The county (Collin County) has one of the highest growth rates in the US, reflecting the general trend in the area. A beautiful city with a lot of history, McKinney is a good option for young families.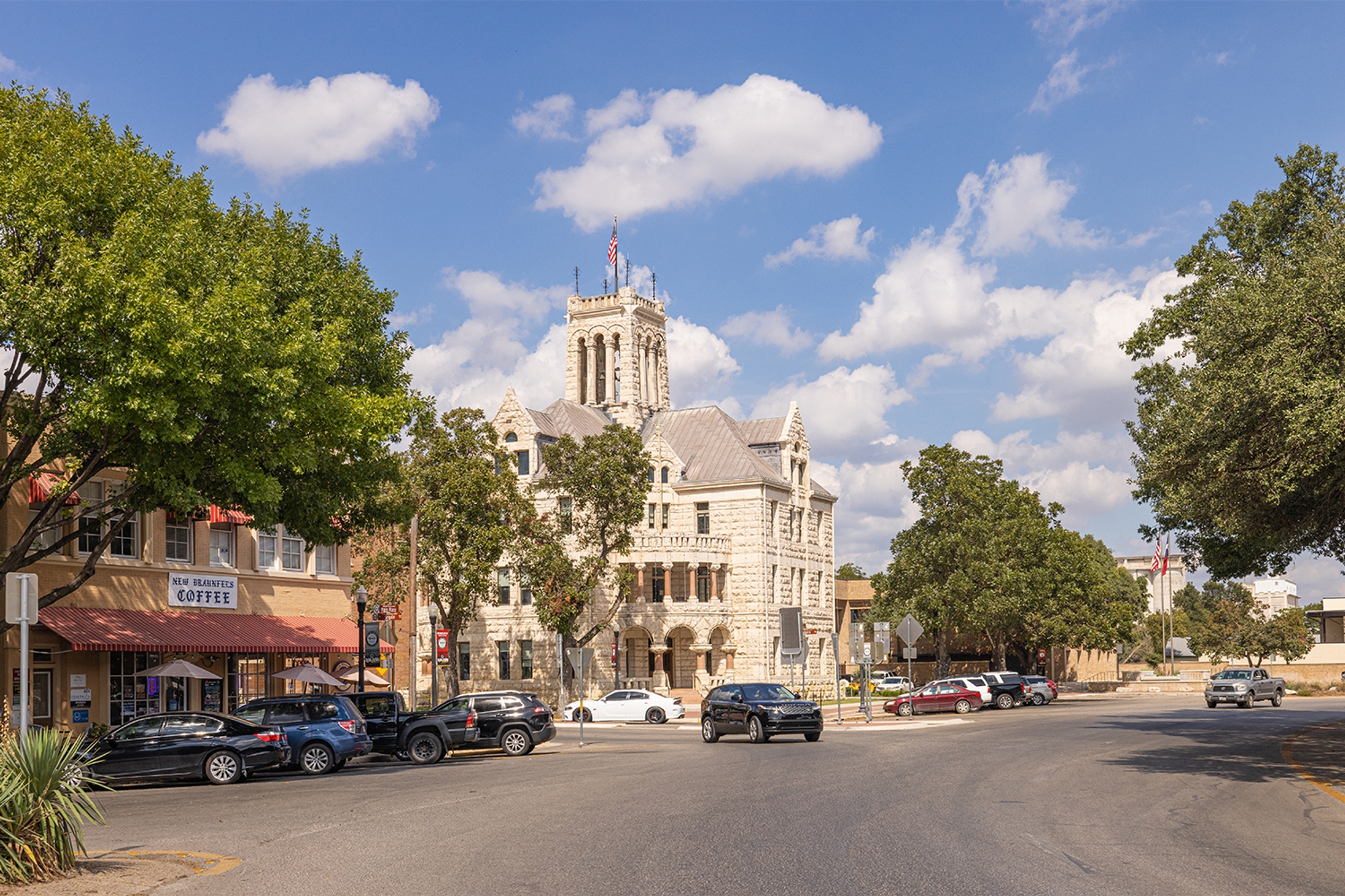 Roberto Galan/Shutterstock
12. New Braunfels, Texas
As of 2021, the population of New Braunfels was 98,857. People continue to move to this city from all over the country, with new homes being built and businesses opening. Known for its charming, vintage feel despite being northeast of San Antonio, New Braunfels is a great destination for those looking to escape the busy metro areas.
13. Denton, Texas
Denton is another quickly growing city in part of the greater Dallas-Forth Worth area, with a population of 148,146 last year. It feels like a small town but provides access to what you'd find in a big city. From music to film, Denton is also known for its arts and entertainment scene.
14. Kyle, Texas
Kyle is another Texas city that has experienced a significant influx in recent years. Popular for its pies and general charm, Kyle is attractive to anyone trying to live affordably in the Austin area. The average price of a house in Austin is $577,500, while it is $389,750 in Kyle, making it an attractive option for homebuyers priced out of Austin . Amazon and other businesses are also finding this suburb to be a good place to land.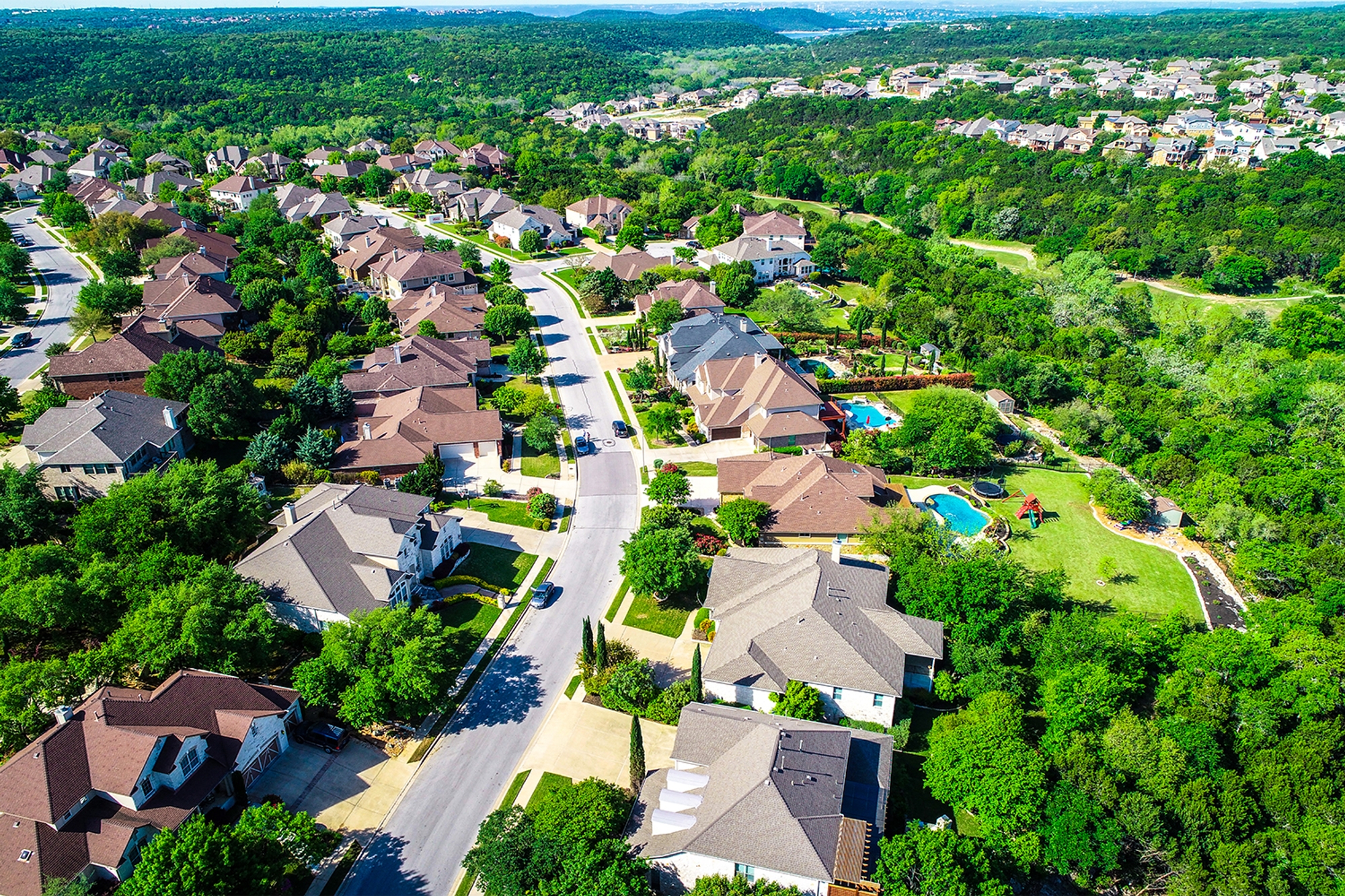 Roschetzky Photography/Shutterstock
15. Cedar Park, Texas
Cedar Park has had notable business growth due to its quality education and proximity to Austin. In addition to the commercial sector, its entertainment sector is also thriving, which makes it a great place to work and play. Cedar Park has a population of over 80,000, and continues to draw in more people for its low costs, low taxes and affordable homes.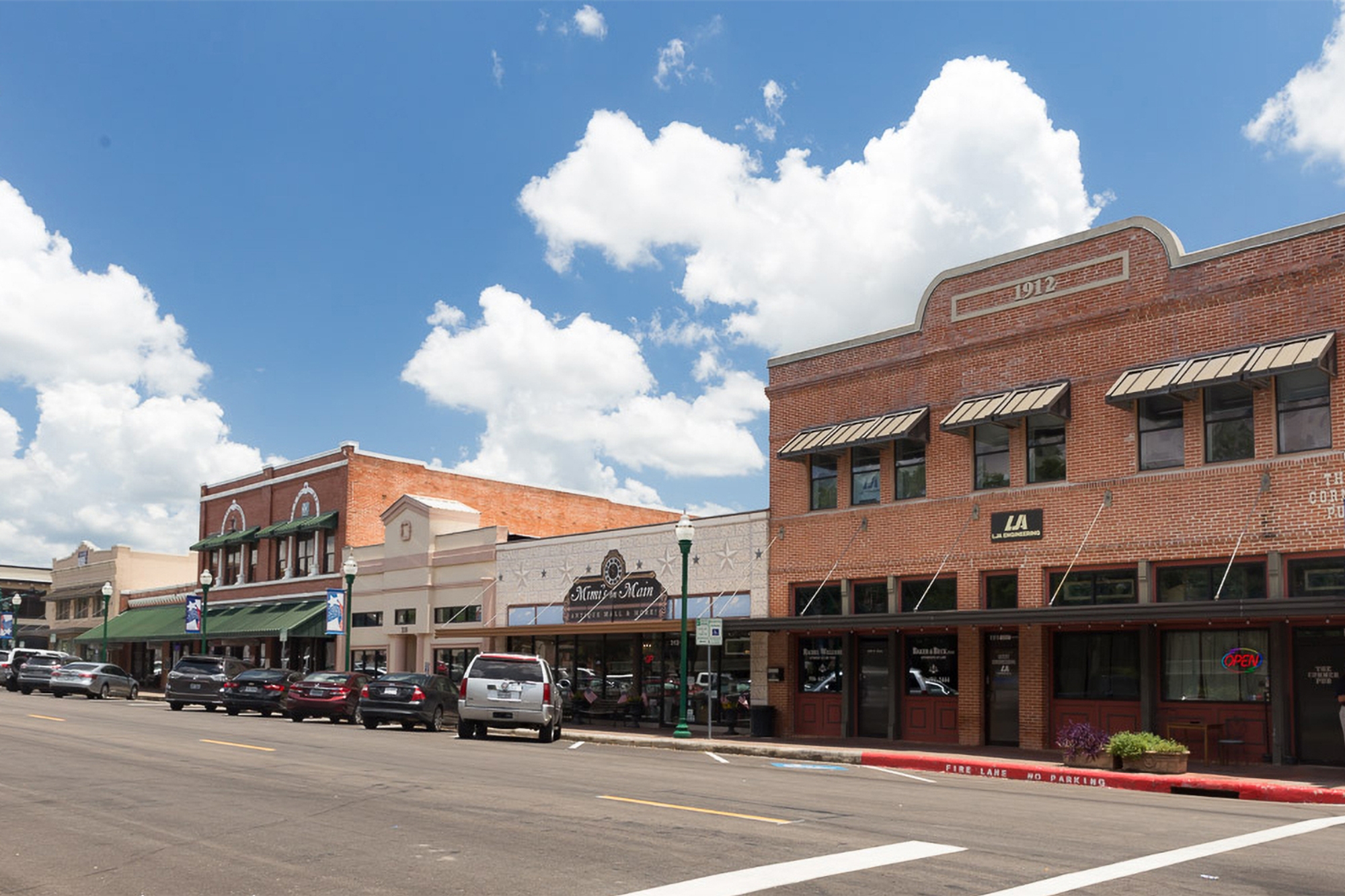 Renelibrary via Wikimedia (CC BY-SA 4.0)
16. Conroe, Texas
This southern town has experienced a boom largely due to its proximity to Houston, Austin and Dallas. Looking to rent or buy? The median sale price for a home here is $334,000, while the average rent for a two-bedroom apartment is $1,522. Aspiring residents who enjoy water activities can look forward to being close to Lake Conroe. This city also has a lively social scene.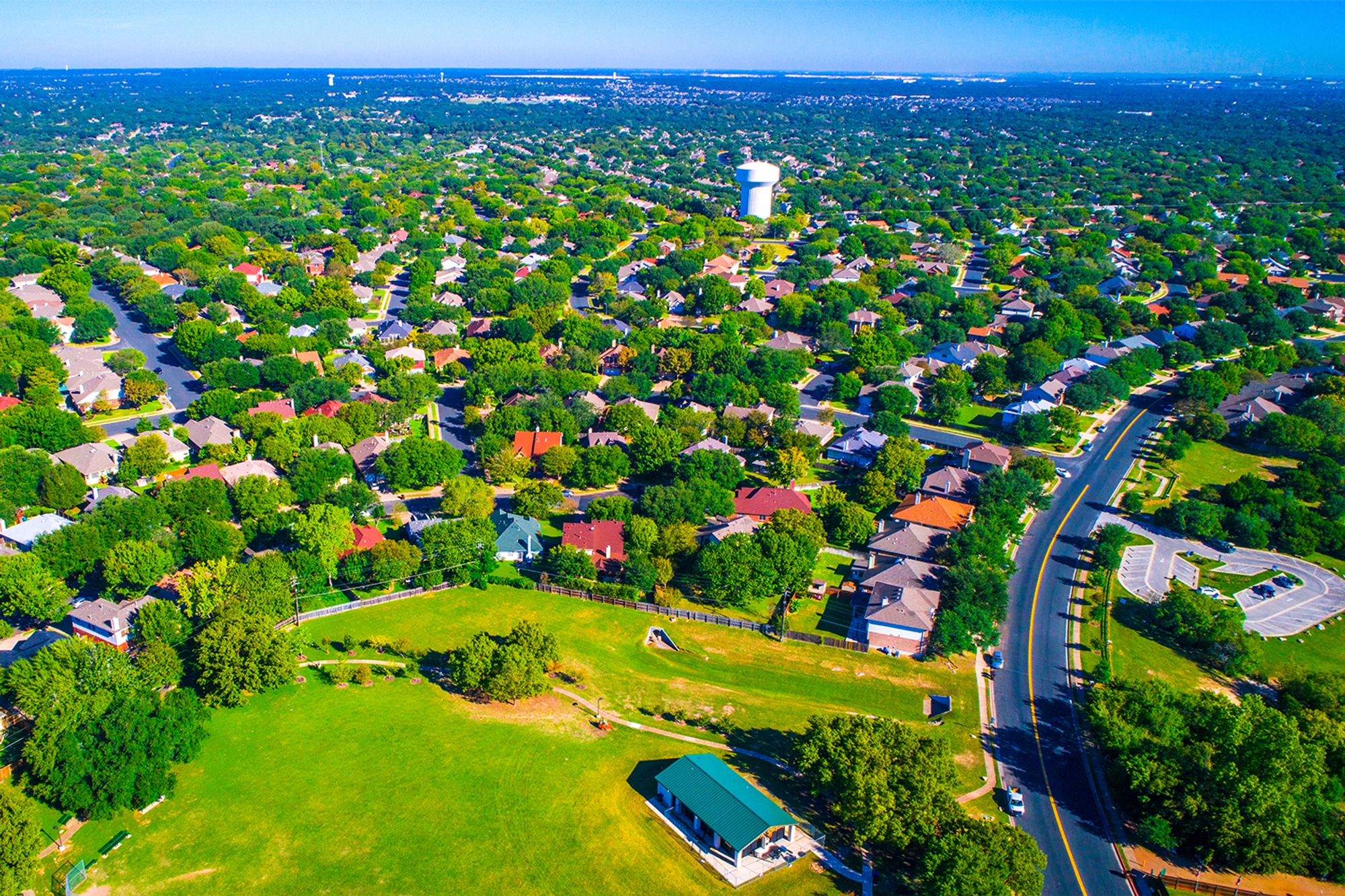 Roschetzky Photography/Shutterstock
17. Round Rock, Texas
This former rural area is estimated to grow by almost 75,000 people in the next two decades. Located in Central Texas, Round Rock used to be known for agriculture until it became a hub for various industries after it improved its water supply and the IH-35 was completed. It is also known for its low crime rate, which is great for young home buyers and families.
18. Knollwood, Texas
With 764 residents recorded as of 2020, this small town north of Dallas is attracting new residents because of its low population and the affordability that it provides. The median listed home price last year was $259,000, compared to $348,000 in Texas. For home buyers and investors looking for a small community to get into early, Knollwood might be for you.
19. Prosper, Texas
In 2020, the small town of Prosper had 30,174 residents. It boasts one of the lowest crime rates in the Dallas-Forth Worth area, and attracts families because of its highly rated schools. If you're trying to get away from a busy city, Prosper has a cozy feel that its residents are protective of. This is part of why locals are resisting a large highway that would cut through the town.
20. Montgomery, Texas
Montgomery is one of the oldest towns in the state and is also the birthplace of the Texas state flag. With a population of just under 2,000 in 2020, the area has been growing as jobs increase and people are able to buy homes. The city is especially attractive to residents from Houston looking for more space while still having easy access to the metro area. While the economy is experiencing a boom, people are also drawn to Montgomery for its outdoor offerings, with various historical parks and the Nat Hart Davis Pioneer Complex being among its major attractions.
Conclusion
Spurred by job growth, competitive real estate prices and an influx of out-of-state residents, these growing Texas cities and towns offer homebuyers and investors an opportunity to buy. While some areas are well past the boom stage, others still see it on the horizon.