The city of Los Angeles offers easy access to endless beaches, upscale dining and a range of unique activities that could even net you a celebrity sighting. Despite a well-earned reputation for freeway gridlock, the California lifestyle offers plenty of places to escape the crowds and a variety of ways to get around town. If you are considering living in Los Angeles, here's what you should know.
Living in Los Angeles: What to expect
The beauty of Los Angeles is that there is truly something for everyone. Whether you're an outdoorsy type who enjoys hiking or a person who enjoys the social scene, LA is a culturally diverse city that attracts people from all over the globe. Residents come from more than 140 countries and speak 224 different languages. This means there are several different types of neighborhoods to explore and live in.
On the downside, long commutes can be unavoidable if you can't take advantage of the city's limited public transportation options. Locals tend to plan activities around top commute time frames to avoid traffic, and they know which city streets will get them to where they need to go as quickly as possible. High population densities across the city mean that wherever you go, you'll likely see other people.
Walkable areas in Los Angeles
Los Angeles is maturing and changing. Areas that were considered less than desirable 30 years ago have been transitioning into popular neighborhoods that homeowners and renters alike aspire to live in. The city has a Walk Score of 68, which means depending where you live, you can run some errands on foot.
"There are so many neighborhoods in LA that people choose for walkability and fun activities," said Tiffany Chin, a real estate agent who owns The Tiffany Chin Group. "For example, the Beverly Grove/La Brea area is highly walkable on 3rd Street and down Beverly. South of that, too, is the Miracle Mile between Wilshire, Olympic, La Brea and Fairfax. There are many retail shops, grocery stores, restaurants and businesses in these areas that locals can easily walk [to] wherever they need to go."
If you prefer not to drive one of the many freeways that crisscross the city or just need to go a short distance, you can take advantage of the Metro, a combination of rail and bus lines that move locals around downtown Los Angeles as well as outlying parts of the county, such as beach destinations. Metro offers several different transportation options.
Metro bus lines are the heart of the infrastructure, with local bus stops about every two blocks and a system of rapid buses (faster buses with fewer stops) and express buses (buses that run freeway routes). Buses run across the city fairly frequently, but improvements are on the horizon. Planned improvements include providing the majority of riders with buses at 10 minute or better intervals and ensuring no walk to a bus stop is farther than a quartermile for 99% of riders.
There's a Bike Share program that's part of Metro that lets people rent, ride and return bicycles for short excursions around town. In addition, Metro Micro is an on-demand rideshare service for small numbers of passengers who need to make quick trips.
If you do plan on driving, there are multiple parking garages in Los Angeles, just be sure to check their hours of operation and availability ahead of time.
Commute time in Los Angeles
The average travel time to work in LA isn't as bad as one might think. While some workers can and do have commutes of 90 minutes or more, the mean travel time to work is under 32 minutes, according to the Census.
Los Angeles weather
While the Pacific Ocean comes to mind when people think of LA, that's only part of the story. To the north, east and south, three different mountain ranges tower over the sprawling city and combined with the ocean, gives the city its temperate climate. It's that consistently mild weather that makes natives think twice about leaving, continues attracting newcomers and keeps tourists flocking to all parts of the city year-round.
According to Weather Spark, the warmest season in LA occurs during the months of July, August and September when the average daily high temperature is 81 degrees. The cold season lasts a bit longer from late November to late March, when the temperature averages a temperate 70 degrees. December is the coldest month of the year, with an average low of 48 degrees and a high of 67 degrees.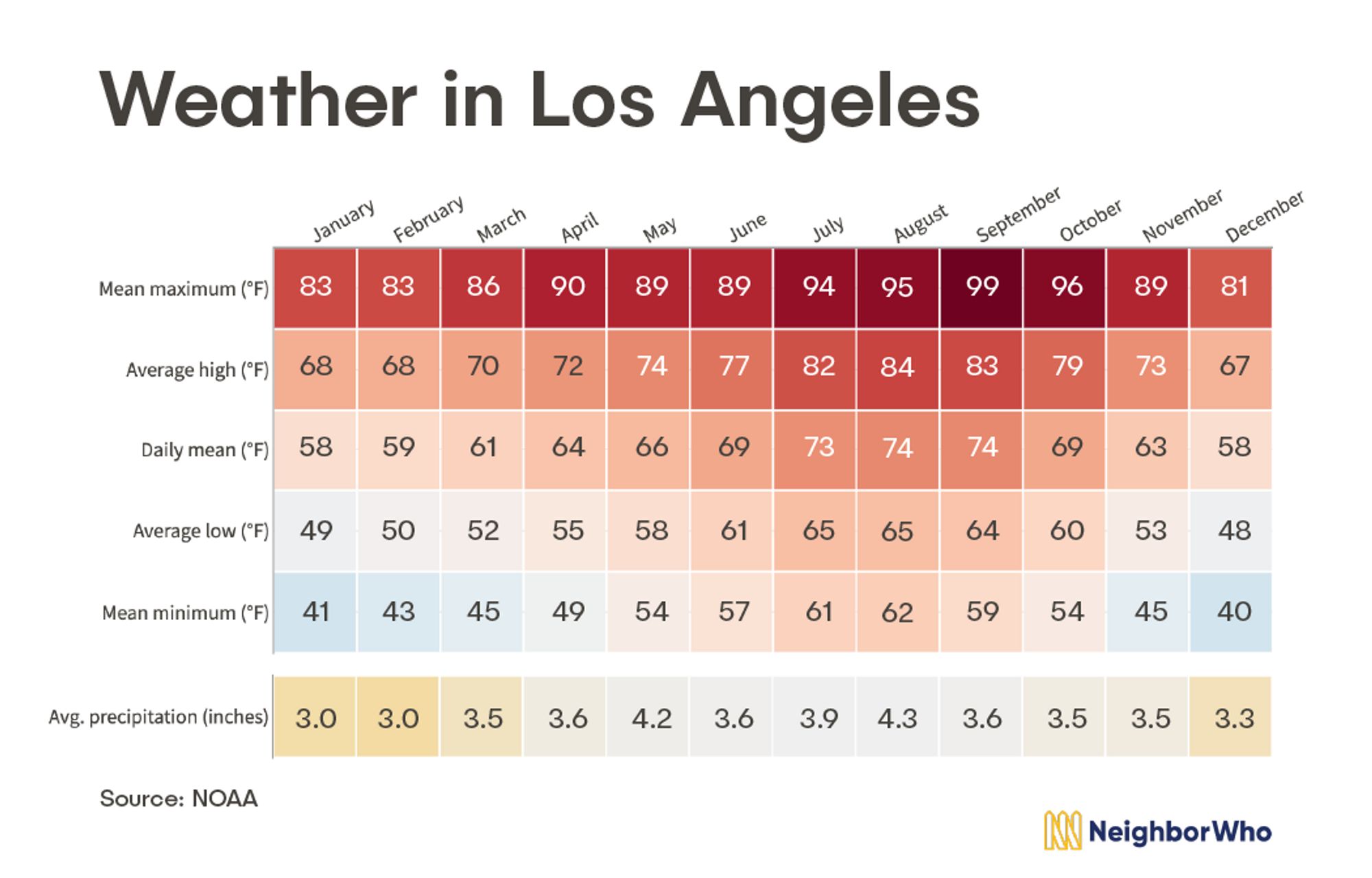 Los Angeles crime rate
Annually, there are about 125,000 crimes (violent and property) across the city.
Reported incidents of violent crimes fall just short of 30,000 annually. Property crimes are more prevalent in the city, at roughly 95,700 reported incidents annually.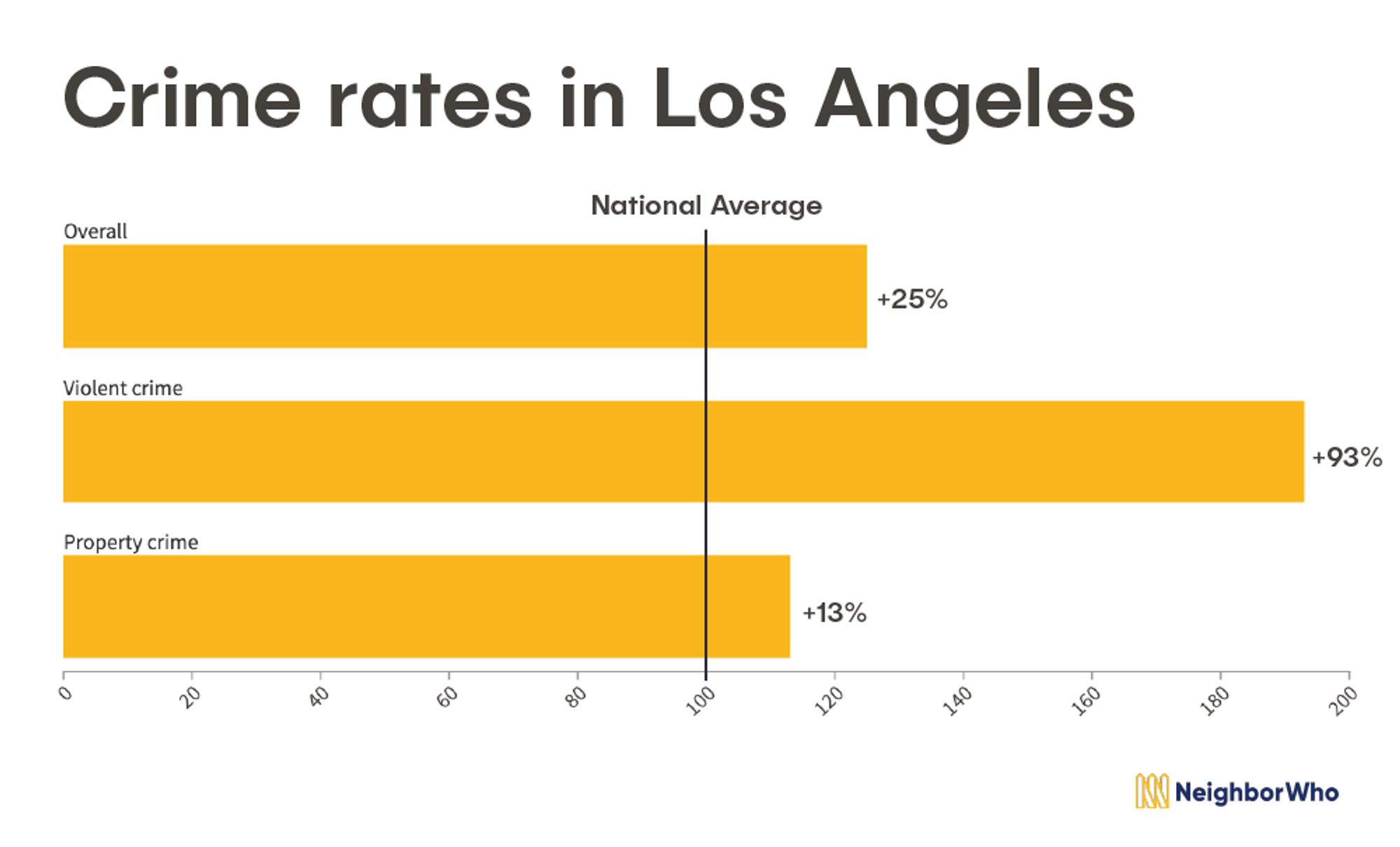 Best public schools in Los Angeles
According to U.S. News, the following elementary and middle schools are the top based on enrollment and the top three high schools are based on national ranking:
Top 3 elementary schools
Foshay Learning Center
City of Angels
New Open World Academy K-12
Top 3 middle schools
Eagle Rock High
Thomas Starr King Middle School Film and Media Magnet
Paul Revere Charter Middle
Top 3 high schools
Los Angeles Center for Enriched Studies
Downtown Business High
Alliance Ted K. Tajima High School
Los Angeles city population
Since 1950, when the city had nearly two million residents, the city of Los Angeles has nearly doubled its population in 70 years to nearly four million, while Los Angeles County is about 10.5 million. The city is growing at a rate of about 0.05% annually. The US Census recorded a population of 3,792,620 in 2010 and reached a population of 3,983,540 in 2020.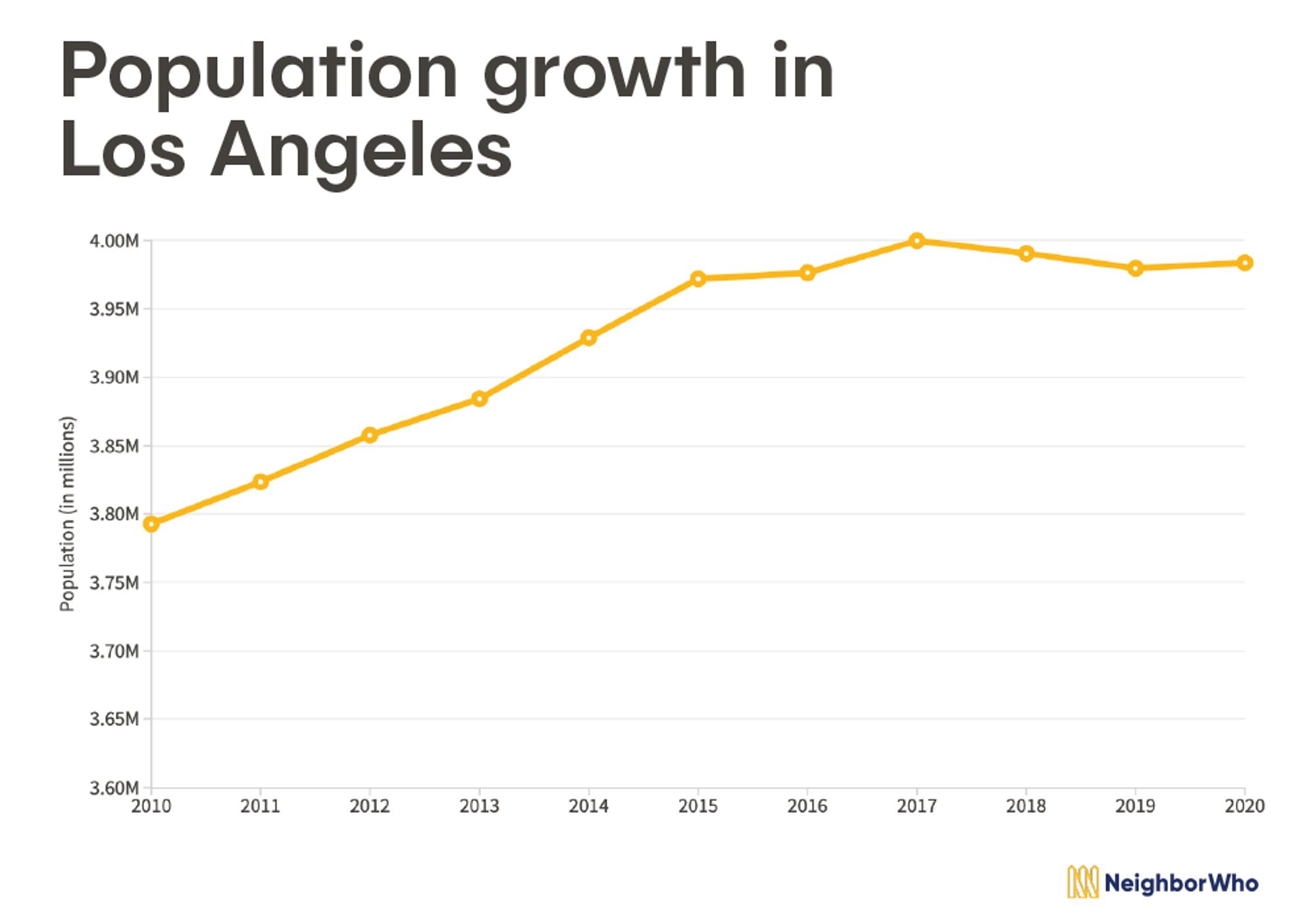 Cost of living in Los Angeles
The cost of living in LA is about 41% higher than the national average. This reflects an increase of 3.2% over 2020. The largest increases in cost are in transportation, housing and food.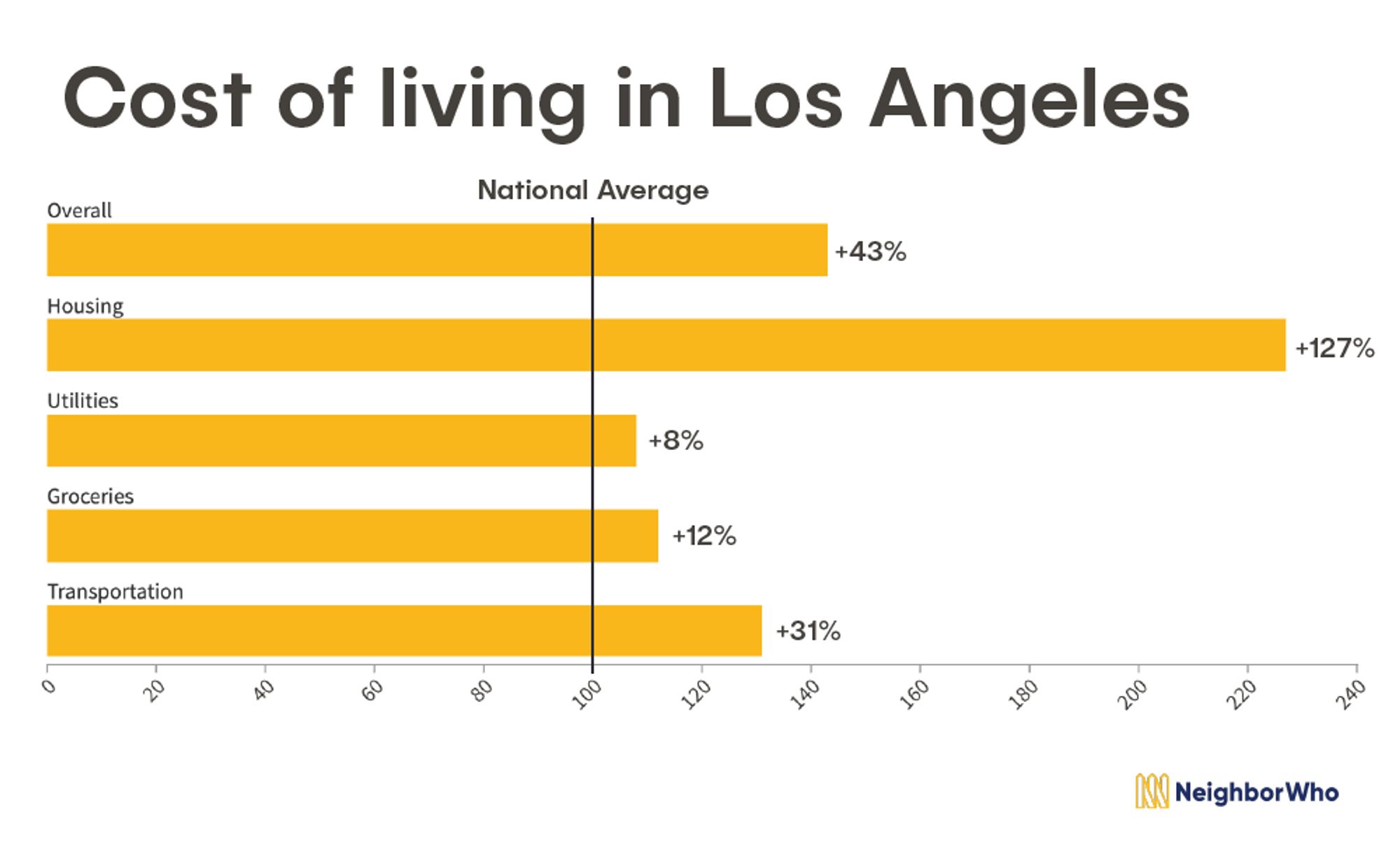 Median household income in Los Angeles
The typical two-person household in Los Angeles has an income of $68,044, with each wage earner making $34,156.
Los Angeles neighborhood map
Top 5 Los Angeles neighborhoods by population density
Los Angeles has many friendly neighborhoods that are either in the middle of the action or close to it. Here are a few:
Koreatown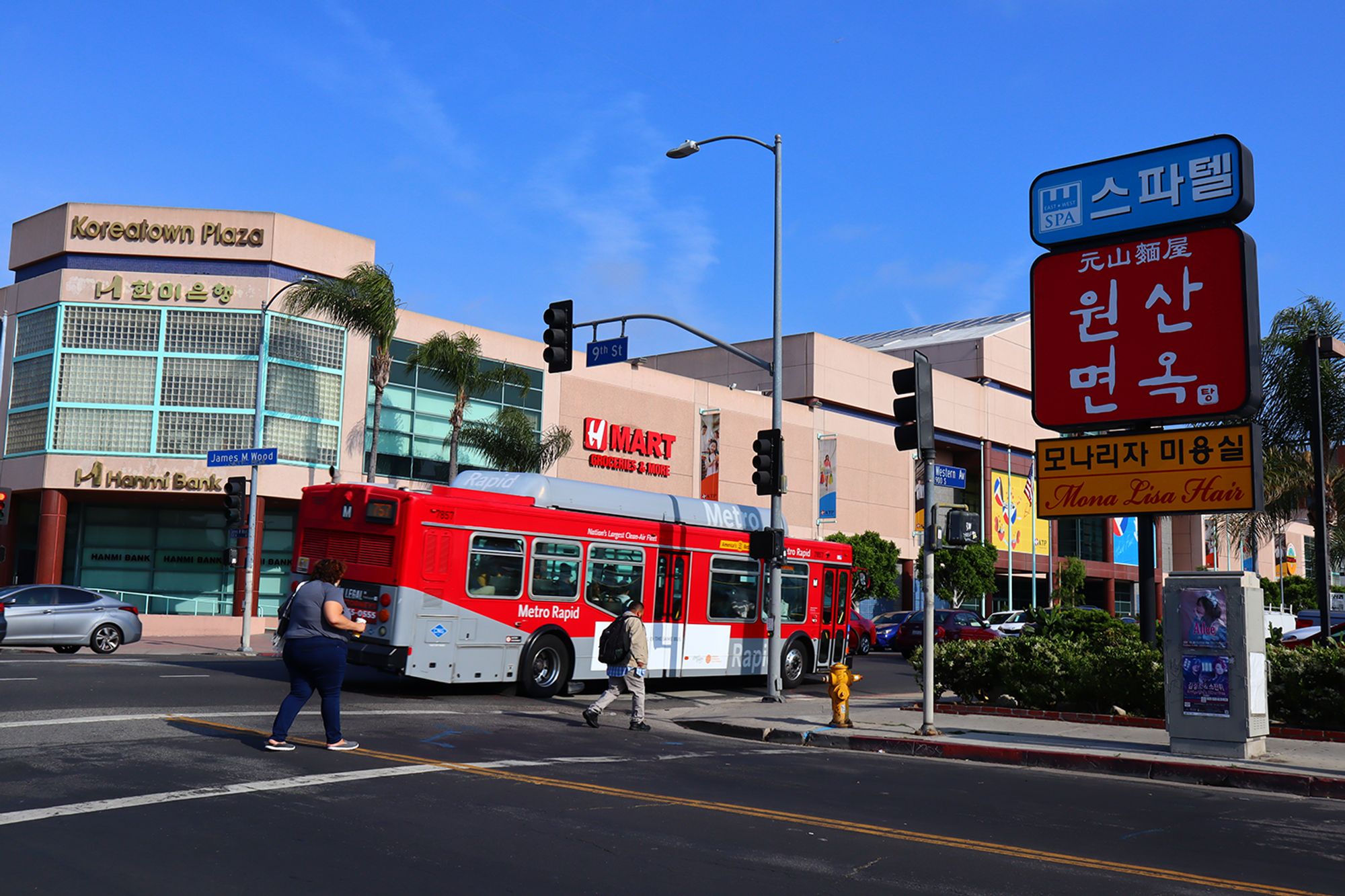 Photo Credit: Walter Cicchetti/Shutterstock
Chin describes Koreatown as almost a second downtown LA.
"It's got that city-like vibe in that it is a hub accessible to public transportation with two major metro stops (Wilshire Western and Wilshire Vermont) that can take you almost anywhere else in the city," Chin said. "You can quickly take it downtown, which makes it easy to work downtown and not deal with traffic or parking."
Multifamily living is a key aspect of Koreatown.
"Years ago, it was more of a culturally specific neighborhood," Chin said. "Now, it has become a destination where the food scene is very robust and there's a great nightlife scene. Major businesses are buying into the area, so lots of commercial, retail and big business is there. It's attractive to older populations, too, because it's a walkable neighborhood with lots of mom and pop restaurants and grocery stores, plus specialty and retail shops."
Westlake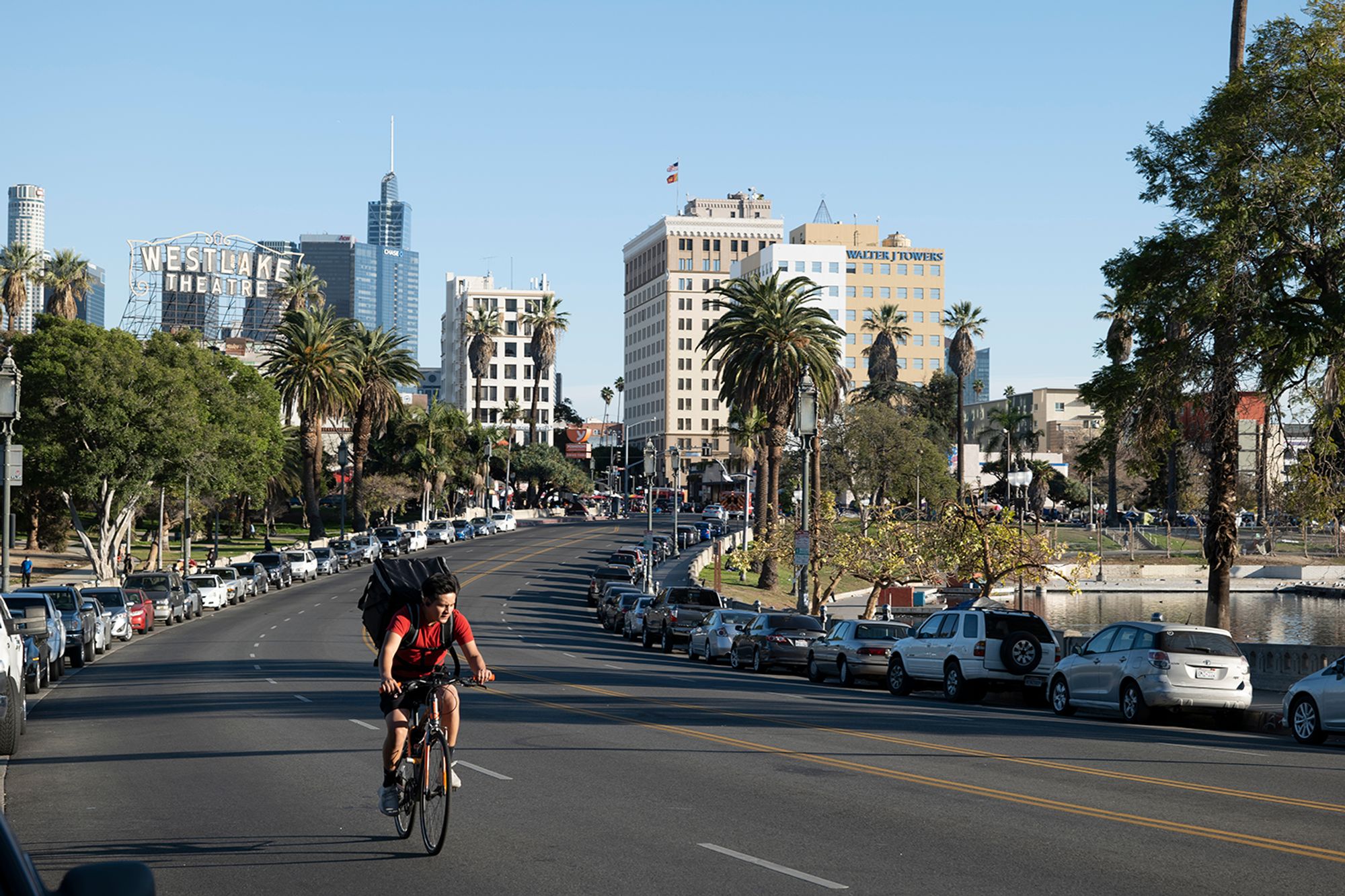 Photo Credit: MS Photographic/Shutterstock
Westlake is easily accessible to downtown Los Angeles but offers residents a more suburban flavor of living. The Hollywood Freeway borders it on the north, with the Harbor Freeway to the east and the Santa Monica Freeway to the south. This type of easy freeway access makes the area a fairly central location for commuters.
While at one time the area was not a particularly desirable neighborhood, it is now well on its way to revitalization with investments from businesses like Starbucks and Target. Historic landmarks MacArthur Park, Filipinotown, Lafayette Park and Temple-Beaudry are all within its borders. The majority of people in the Westlake neighborhood rent because it's one of the more affordable parts of the city.
East Hollywood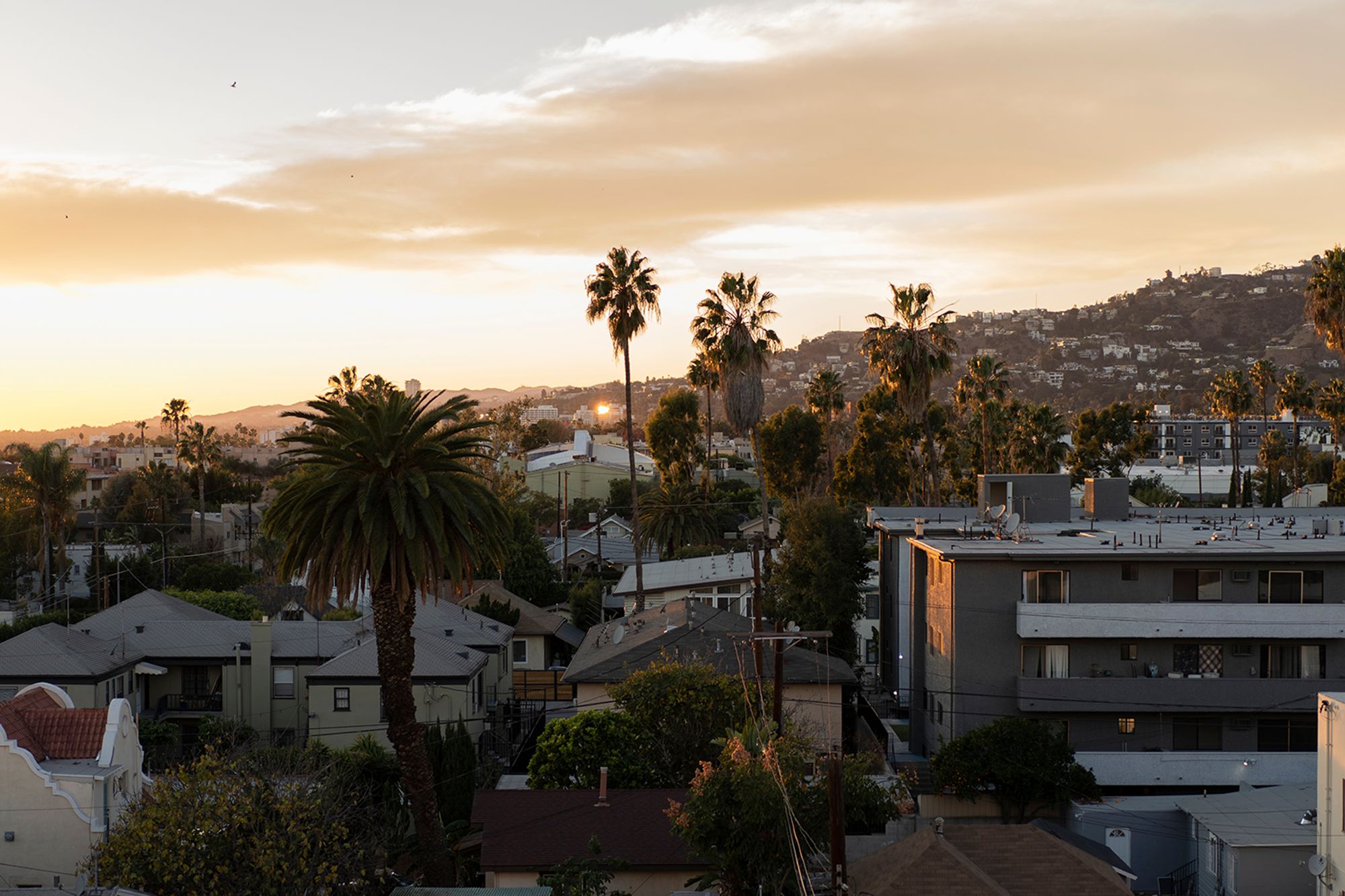 Photo Credit: Christian Tachiera/Shutterstock
The 101 freeway runs right through this affordable neighborhood, which is most popular with younger crowds because of its proximity to the upscale neighborhoods of Los Feliz and Silver Lake. Those areas attract hipsters, artists, foodies and similar residents but tend to be more expensive than East Hollywood, which sits adjacent to them. Still, many residents love East Hollywood for its own unique aspects, such as Thai Town, a six-block section that is home to immigrants who have focused on building up Thai restaurants, shops and markets to create another popular LA food destination.
Chin is keeping an eye on this area because of recent business developments in the area.
"Erewhon Market has gone in pretty recently," Chin said. "It's an upscale grocery store that's a huge draw and a great indicator that the neighborhood is developing."
While longtime families still live in East Hollywood, people moving in are skewing on the younger side.
Pico Union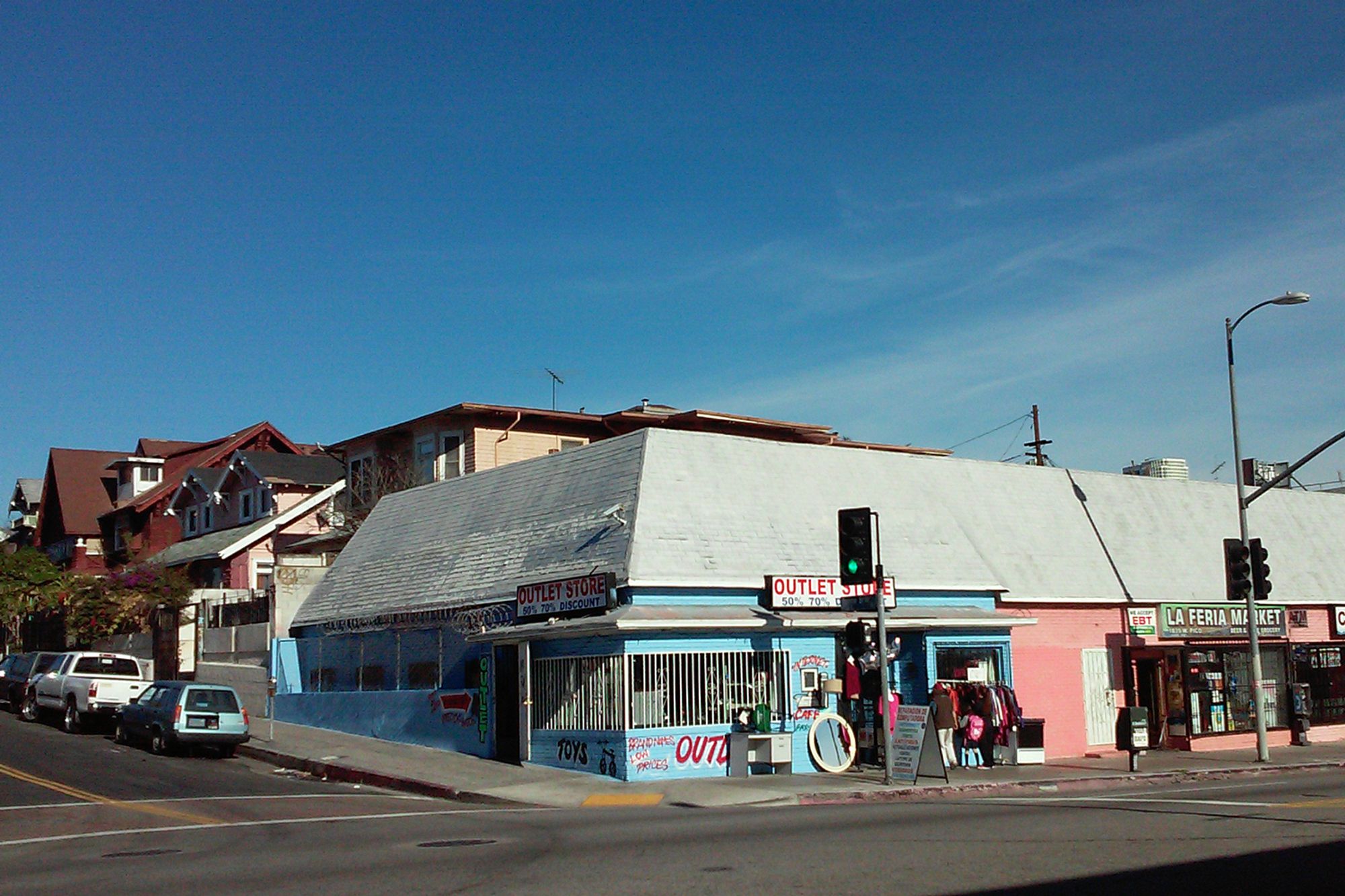 Photo Credit: Peter boy12qq12/wikimedia (CC BY 3.0)
Pico Union, next to Koreatown, has a high percentage of Latino people, with Central American, Mexican and Cuban traditions that give it a unique cultural identity. Its history dates back to the late 1700s, and it boasts a section of well-preserved turn-of-the-century homes on Bonnie Brae Street.
"This area has a good amount of duplexes, fourplexes and multifamily homes, too," Chin said. "It has traditionally been a working-class area that's safer than other parts of town. People who purchase here tend to enjoy the accessibility to downtown LA for work and play but prefer to live in a more residential area. Parts of the neighborhood are on a hill so there are many homes with great views of the city skyline."
Although there is no Metro station in Pico Union, it is close enough to Koreatown and the Seventh Street Metro center that many residents simply walk to Koreatown to get access to public transportation.
Venice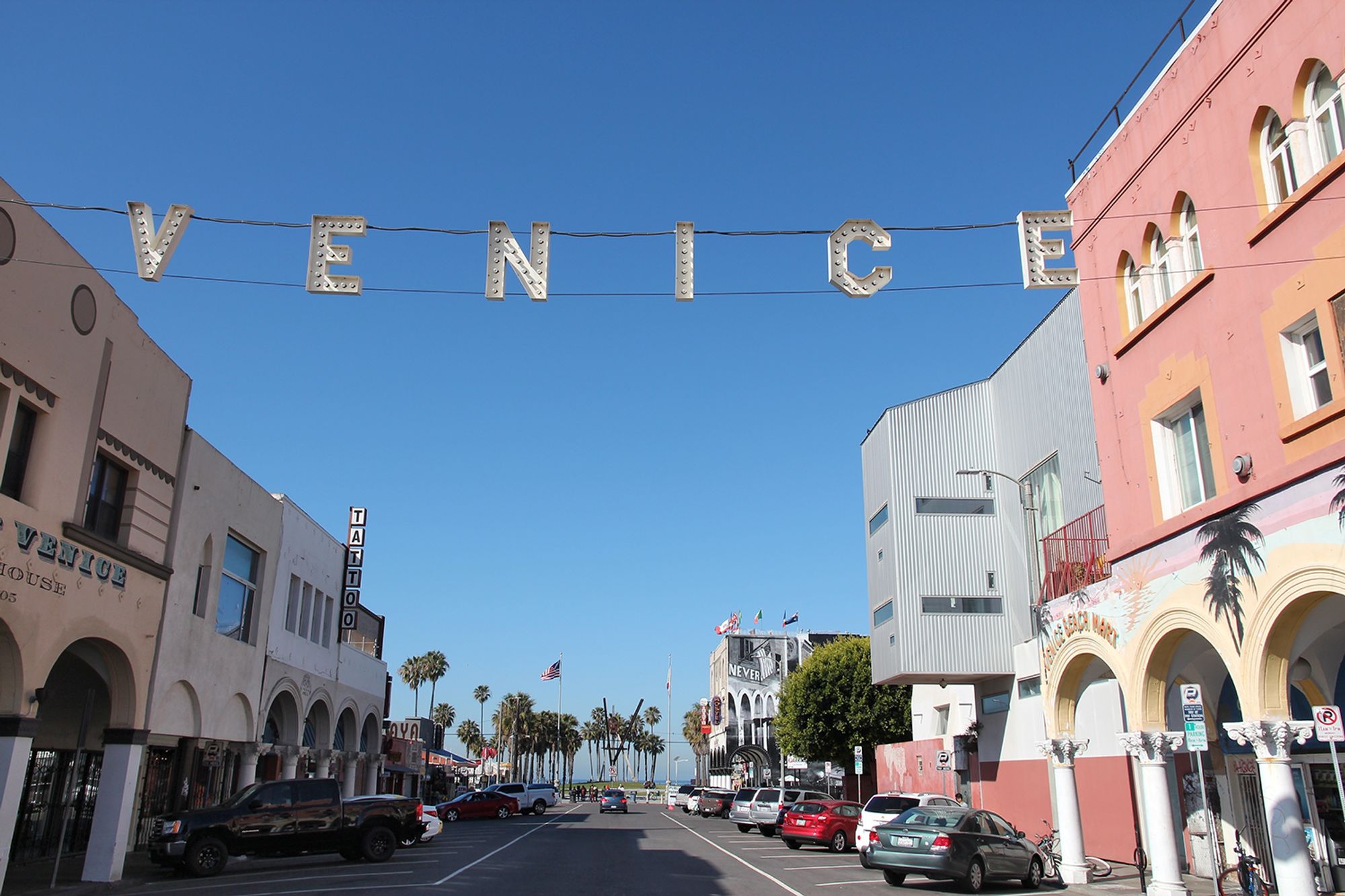 Photo Credit: Tupungato/Shutterstock
You can't get much closer to the beach than in the neighborhood of Venice, where even the ocean is overshadowed by the colorful characters that frequent the boardwalk. Most famous for its two-and-a-half-mile Ocean Front Walk, which is filled with street performers of all kinds, this urban yet suburban neighborhood has a unique, trendy flavor you just won't find anywhere else in the Los Angeles basin.
Hundred year old man-made canals line many streets and backyards in homage to its better-known European namesake; the Venice Canal Historic District is listed on the National Register of Historic Places. Considered a highly walkable and bikeable city by Walk Score, residents can also easily hop next door to the more traditional city of Santa Monica for any larger needs they might have.
Median home price in Los Angeles
The median home price in Los Angeles is around $915,000. The average price per square foot is $622. The homes for sale currently range in price from $3.5 million to $250 million.
Average rent in Los Angeles
The average rent in LA is $2,518 for an apartment of 791 square feet, which is a significant increase since the 2019 Census, which listed the median rent in Los Angeles as $1,450.
Moving to Los Angeles
While it might be your dream to live in Los Angeles where it's always sunny with many walkable areas, don't forget some of the downsides such as the high cost of living and longer commute times. Research the many different neighborhoods in L.A. before deciding the best neighborhood for you, or check out San Diego's hottest neighborhoods, a southern neighbor to Los Angeles.