If you're considering moving to Charlotte, you're not alone. The largest city in North Carolina has continued to draw new out-of-state residents, especially in the last year in the wake of the COVID-19 pandemic.
"As the traditional work environments continue to evolve and more employers move to fully remote work models, I find that this flexibility has inspired many people to relocate," said Eboni Hemingway-Poole, a Realtor with NorthGroup Real Estate in Charlotte.
The mid-sized Southern city is the second-largest financial center behind New York and is home to several universities, making it a vibrant city with culture, entertainment and restaurants. Access to nearby beaches and the Appalachian Mountains are within short driving distances, too. Here's what you should know about living in Charlotte, NC if you're considering a move.
Living in Charlotte, N.C.: What to expect
Before making the decision to move to Charlotte, there are various factors to consider, such as the status of public transportation and walkability, weather, quality of schools and average commute times. Here's how these areas measure up.
Walkable areas in Charlotte, NC
According to Walk Score, Charlotte isn't yet much of a walkable city, ranking 49th in the nation with a Walk Score of 26. It also doesn't offer many bike lanes.
In addition to a bus system, Charlotte Area Transport System does have a light rail system that runs north/south and east/west and can easily get you between popular downtown destinations. It doesn't cover much more of the city, which means owning a car is a must when it comes to reliable transportation.
Best public schools in Charlotte, NC
According to U.S. News, the current top-ranked public schools in Charlotte are Metrolina Regional Scholars Academy, Providence High School and Ardrey Kell High School. The city offers 177 total public schools, with Charlotte having one of the highest concentrations of top-ranked public schools in North Carolina.
Top 3 elementary schools
Metrolina Regional Scholars Academy
Providence Spring Elementary
Irwin Academic Center
Top 3 middle schools
Metrolina Regional Scholars Academy
Jay M Robinson Middle
Piedmont lb Middle
Top 3 high schools
Ardrey Kell High
Providence High
Northwest School of the Arts
Commute time in Charlotte, NC
While you need the convenience of a car to get around Charlotte, commute times are manageable, especially compared to commuter cities like Los Angeles. The average commute time in Charlotte is just over 25 minutes, according to Census Bureau data.
Charlotte, NC, weather
If you're searching for a city that experiences four seasons without extreme conditions, you're in luck. Charlotte is known for having mild summers and winters, with temperatures ranging from 60 to 90 degrees in the summer and dropping to around freezing with small amounts of snow in the winter. August sees the most amount of rainfall. These mild temperatures make Charlotte a great option for people who like to exercise outdoors.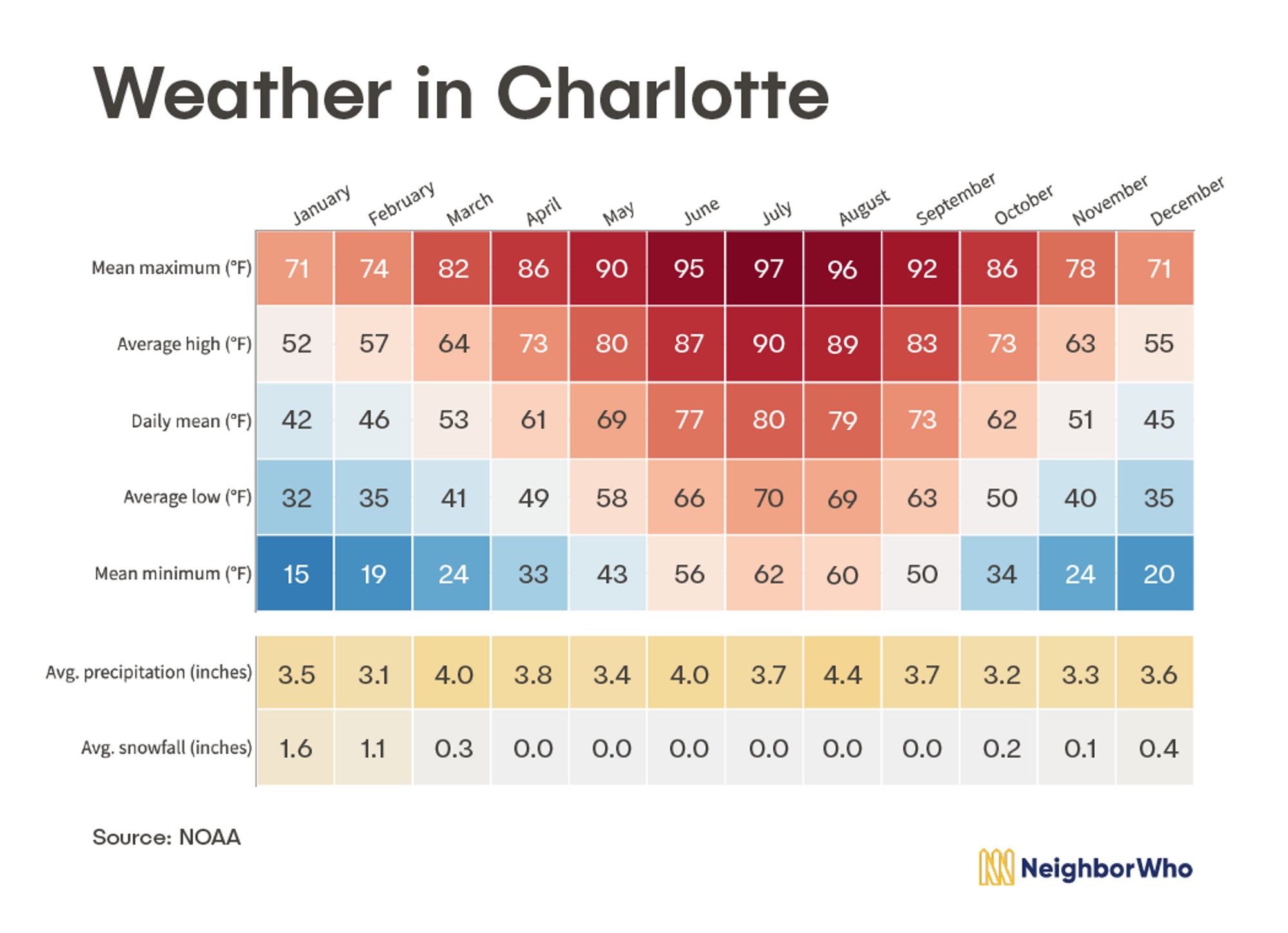 Charlotte, NC, crime rate
There were more than 37,000 property crimes reported in 2019, along with more than 3,000 vehicle thefts, according to Area Vibes. As for violent crime, Charlotte saw nearly 7,000 reported incidents in the same year. Eighty-three percent of other North Carolina communities have lower crime rates than Charlotte.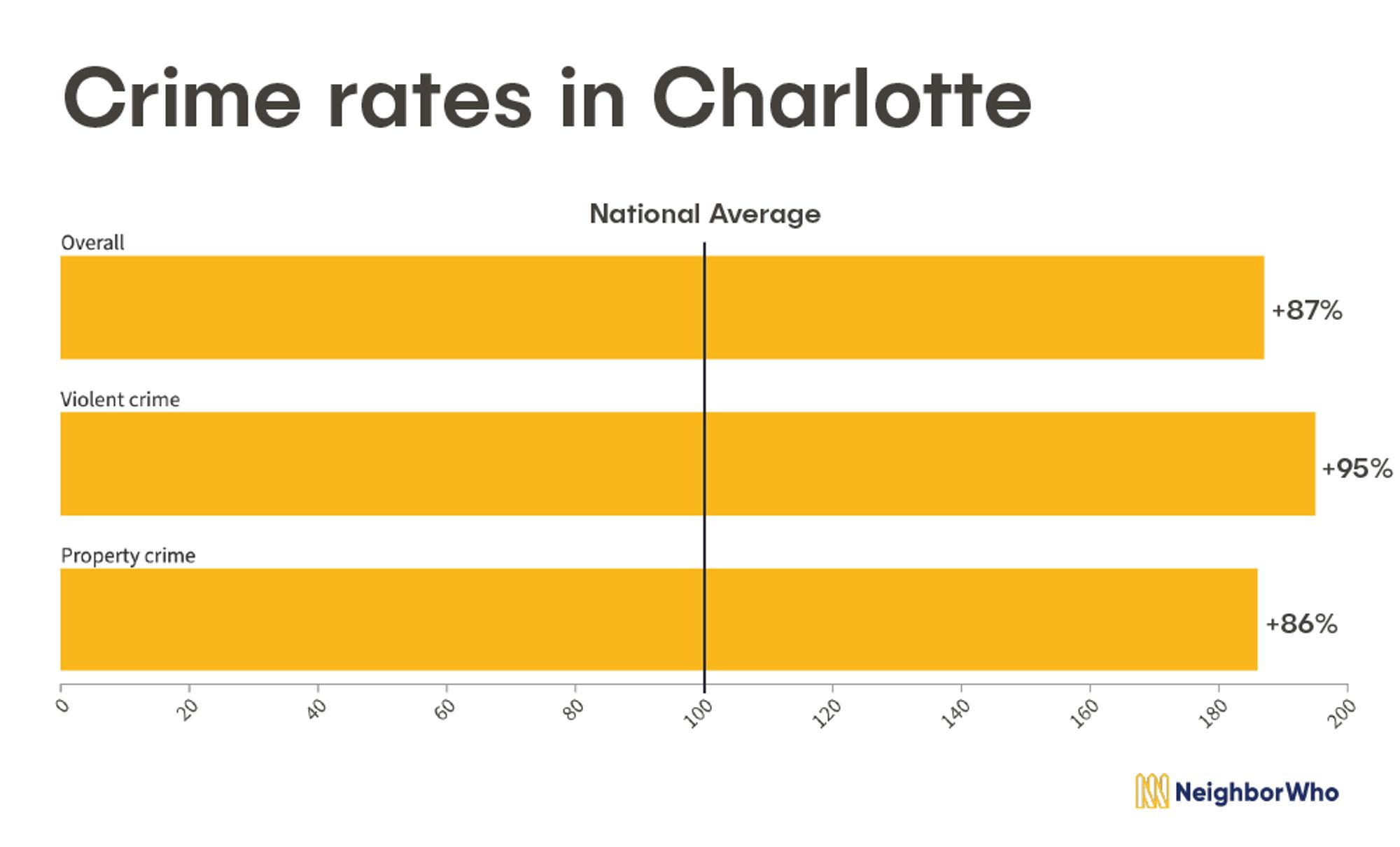 Charlotte, NC, city population
Charlotte has a population of 885,708, according to Census data. But close to three million people call the Charlotte metro area home and with about 120 new people moving into the city every day, it's one of the fastest-growing cities in the US.
"Charlotte's population has increased roughly 19% since 2010, and there are no signs of this growth slowing," said Hemingway-Poole.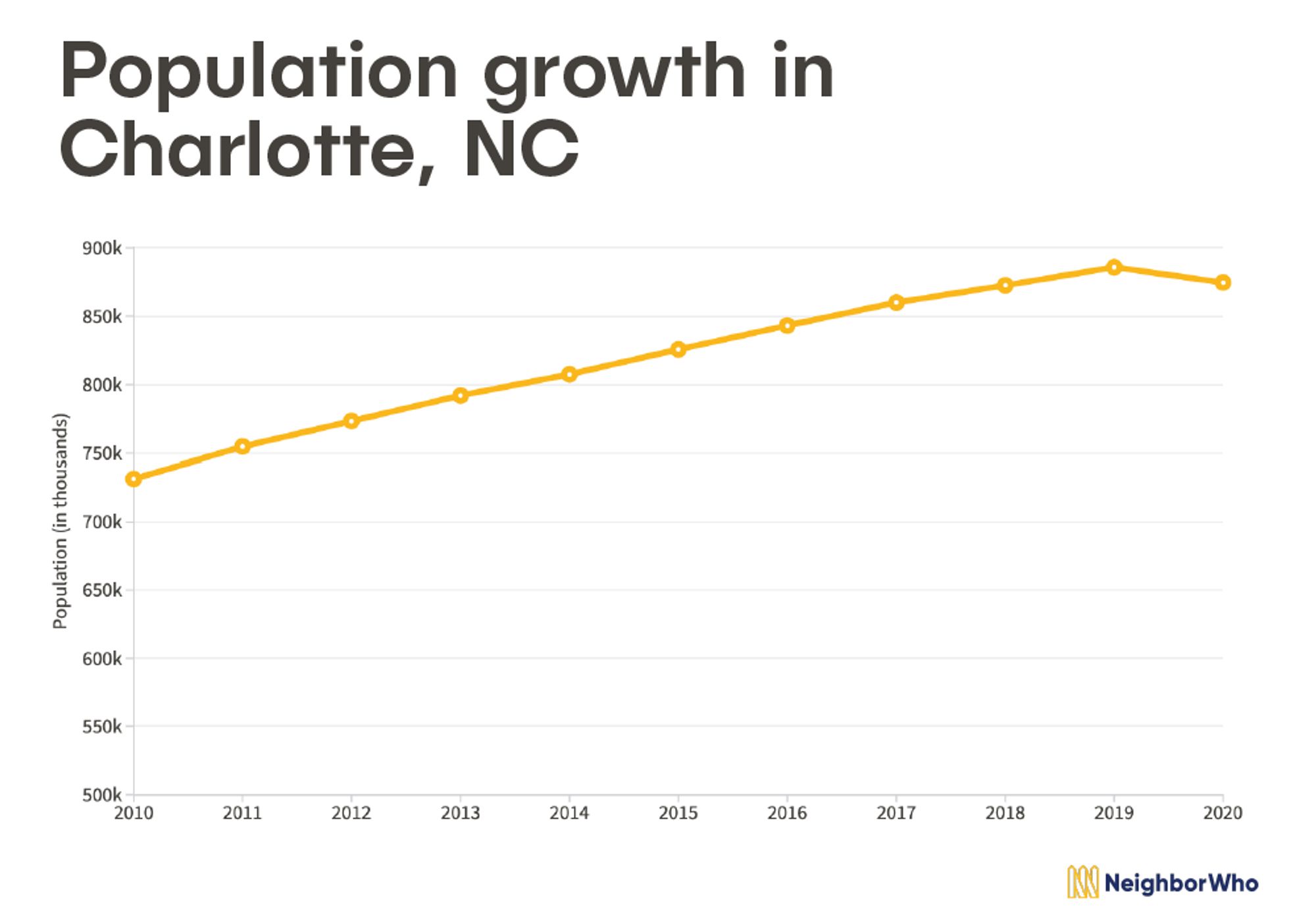 Cost of living in Charlotte, NC
The median household income in Charlotte is $62,817 and cost of living in Charlotte is an estimated 5% below the national average. Being able to leave high cost of living states with salaries intact makes Charlotte even more affordable for those coming from the West Coast or the Northeast, for example.
Charlotte, NC neighborhood map
Top 5 Charlotte, N.C., neighborhoods
With so many areas to choose from, narrowing down which neighborhood in Charlotte to settle into can be overwhelming. Hemingway-Poole shared some key things to know about some of the most popular areas.
Uptown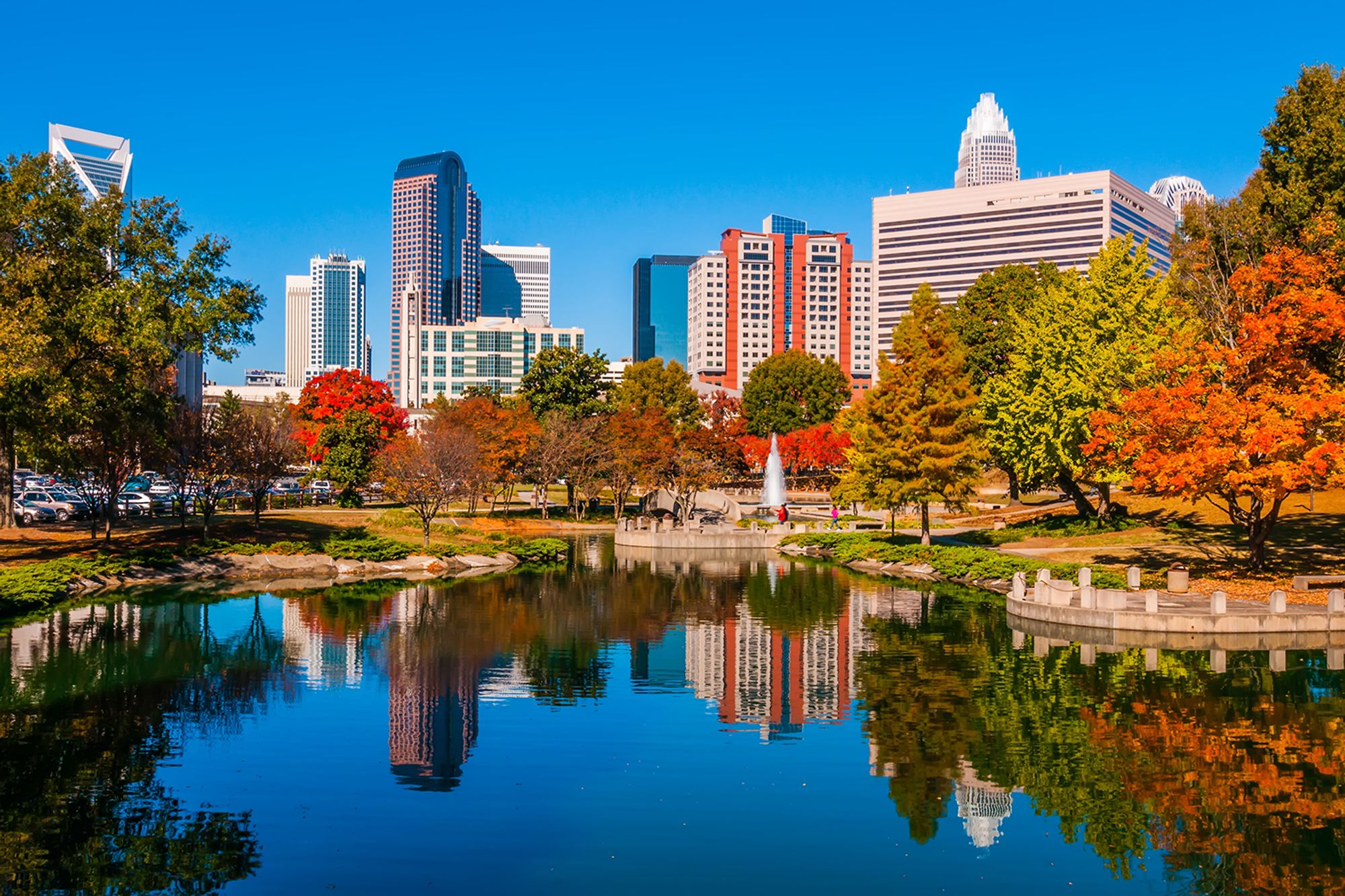 Photo Credit: digidreamgrafix/Shutterstock
The Uptown neighborhood went through a major revitalization effort over the course of several decades, and it is now truly the heartbeat of the Charlotte metro area, Hemingway-Poole said.
Uptown Charlotte is home to three professional sports teams and their stadiums (the Carolina Panthers, Charlotte Hornets and Charlotte Knights) as well as the NASCAR Hall of Fame, Mint Museum, Blumenthal Performing Arts Center and a host of other museums, venues, fine dining restaurants and hotels.
"Full of condos and luxury high-rises, Uptown is an attractive destination for professionals who work in the center city," Hemingway-Poole said, "but also for those who enjoy living close to all the action, as there's no shortage of things to do."
Ballantyne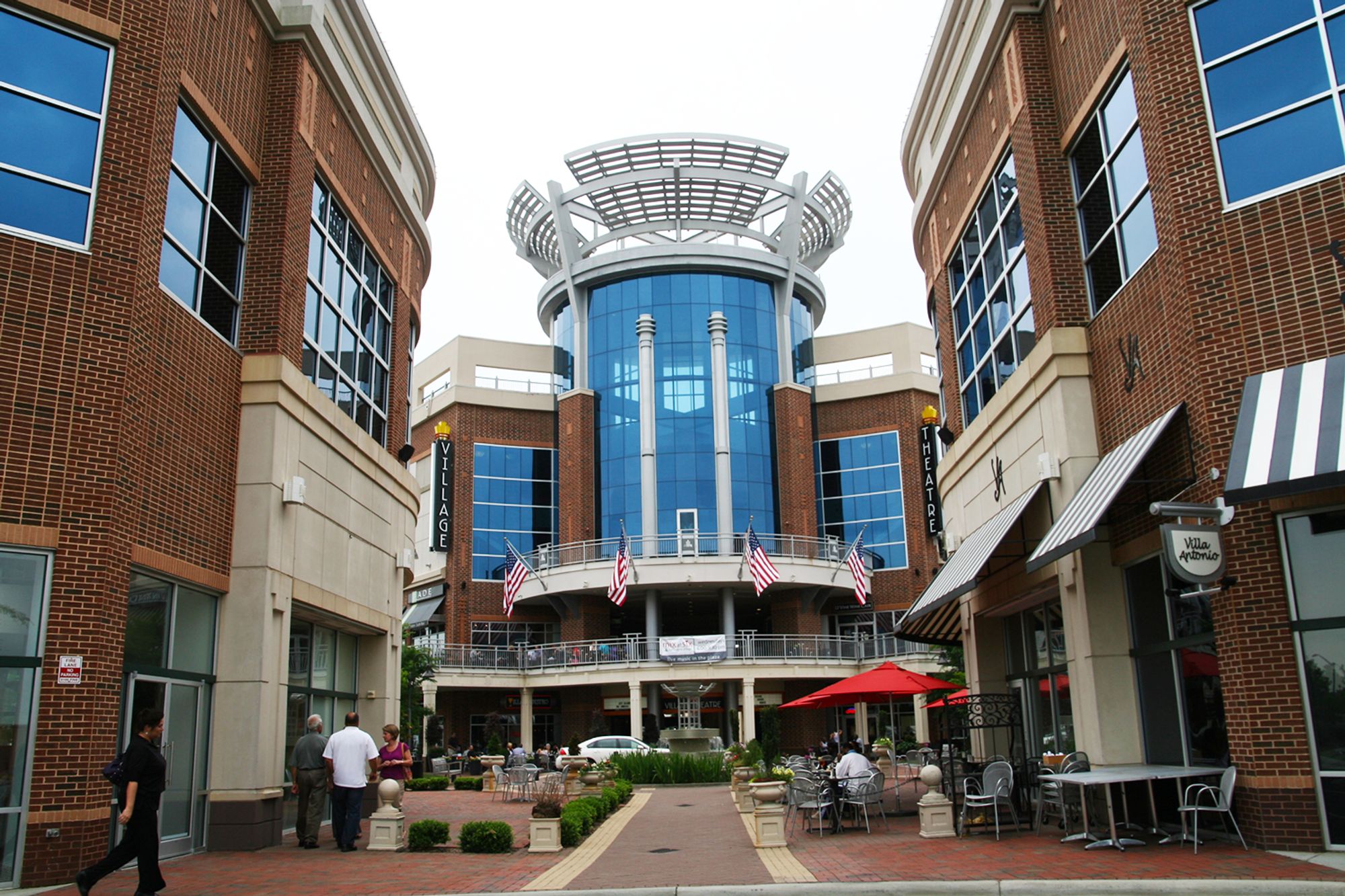 Photo Credit: Lori Bee/wikimedia (CC BY 2.0)
Hemingway-Poole said "luxury" and "upscale" are two words that come to mind when people think of Ballantyne. It is home to corporate business parks that host several Fortune 500 companies and also offers the five-star Ballantyne Resort & Spa.
Ballantyne also used to be a vast hunting preserve owned by the Harris and Bissell families, two prominent families in Charlotte. A couple decades later, this community located in the southern tip of the county is now the ultimate destination for country-club living in the Carolinas.
Plaza Midwood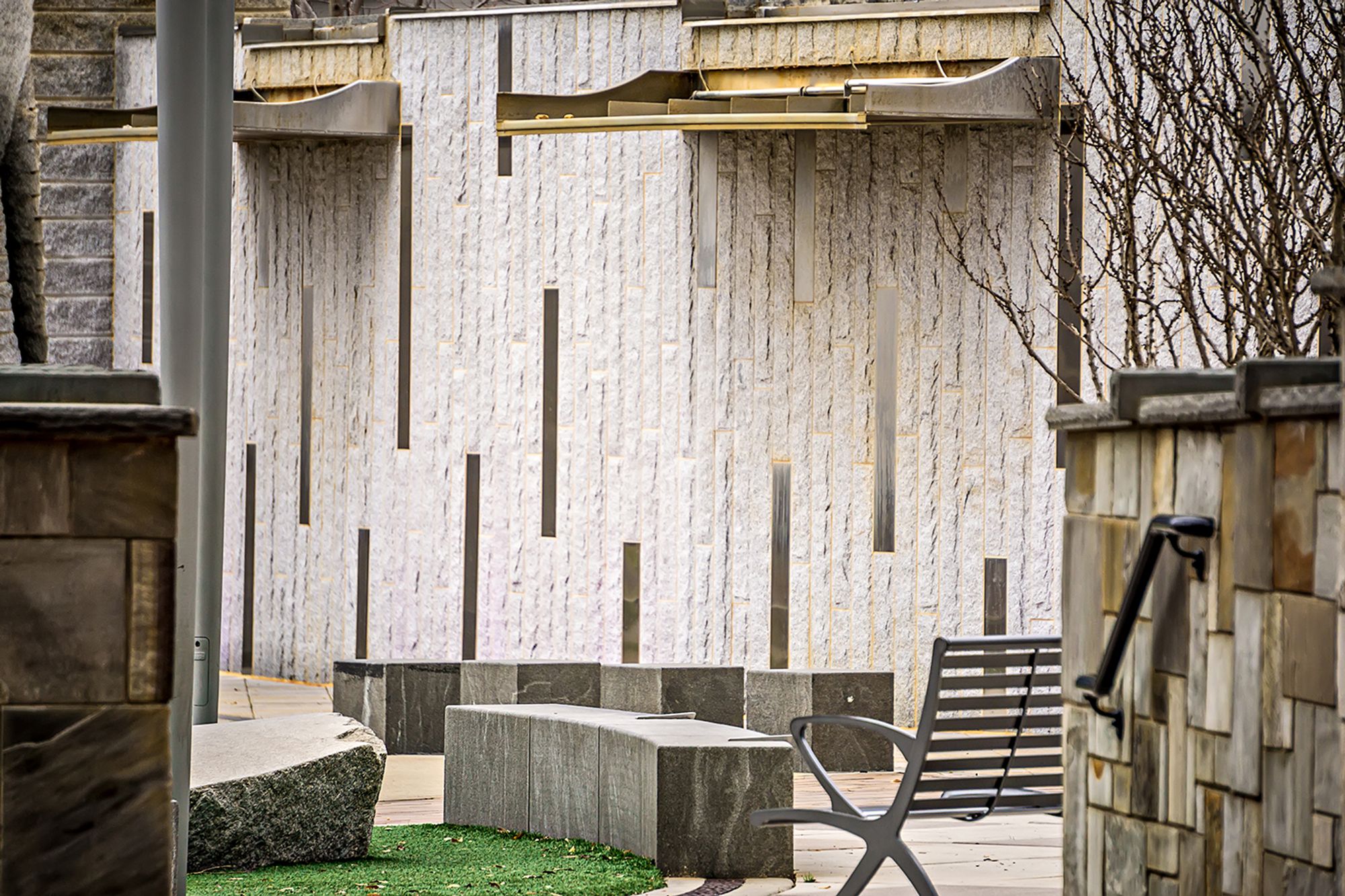 Photo Credit: digidreamgrafix/Shutterstock
Plaza Midwood is another buzzing neighborhood drawing Charlotte residents.
"Hip and eclectic with a touch of Southern charm is how I describe the Plaza Midwood area," Hemingway-Poole said. "From the cute traditional bungalows to the neighborhood breweries, tattoo shops and cafes, Plaza Midwood has a little something for everyone."
University City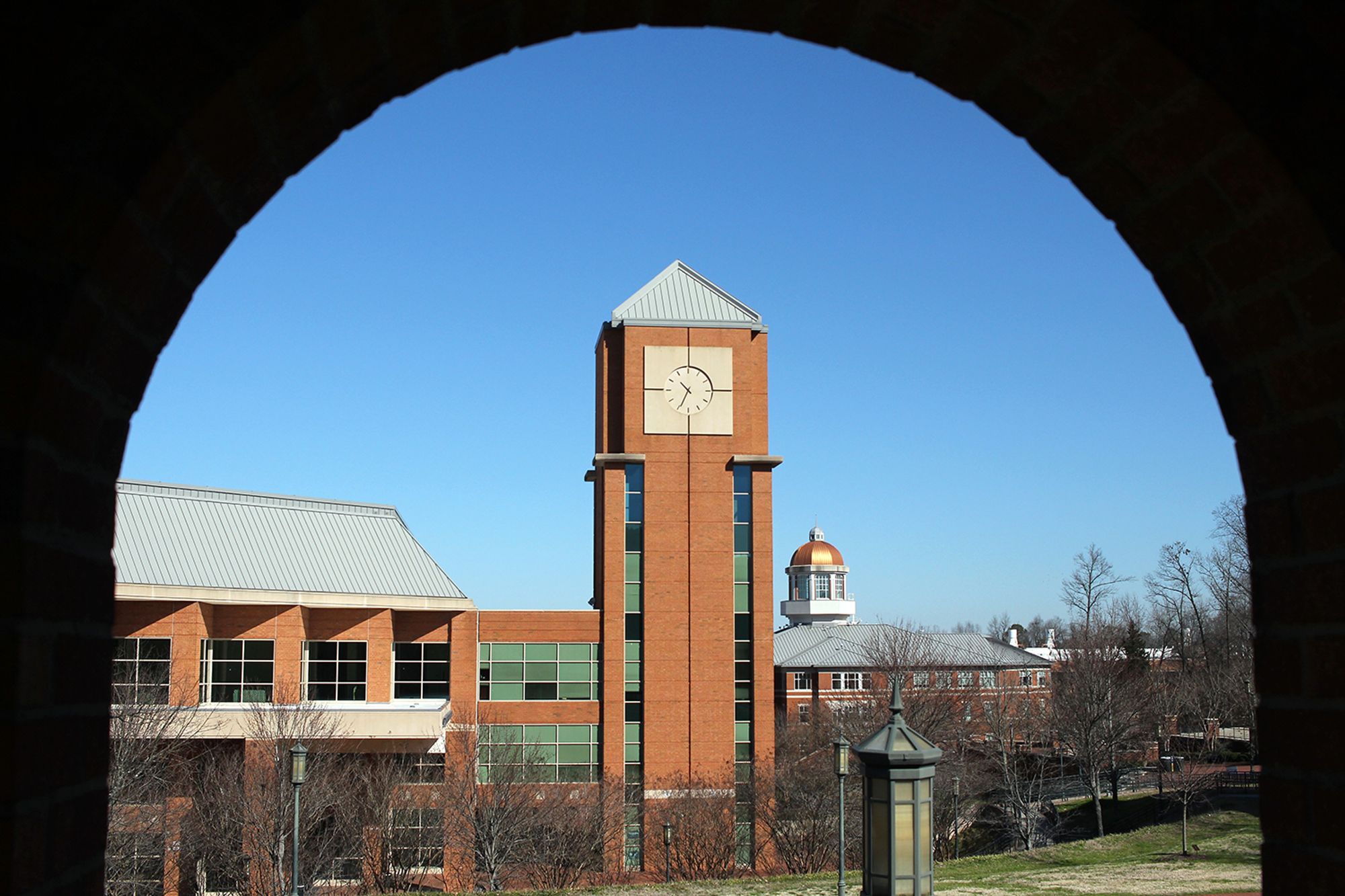 Photo Credit: SriRohit/Shutterstock
The University Area, as locals call it, covers a significant portion of north Charlotte. In addition to being home to the University of North Carolina at Charlotte, this area is also home to offices of more than 20 Fortune 500 companies, including banking giant Wells Fargo.
"The University Area has the perfect blend of apartment living, single-family home neighborhoods, greenways and retail space," Hemingway-Poole said.
Dilworth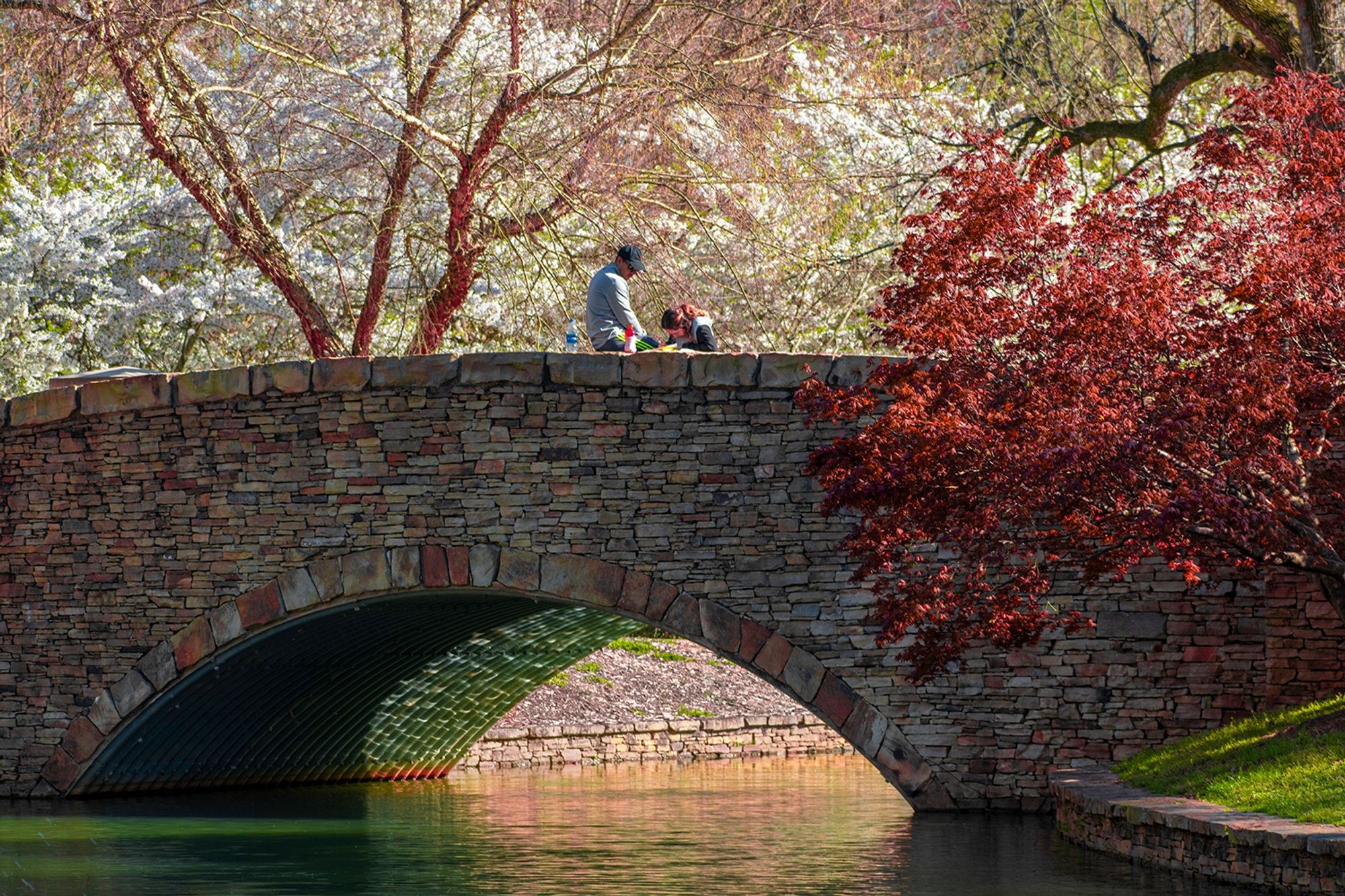 Photo Credit: Bruce VanLoon/Shutterstock
Located just a couple of miles from the heart of Uptown, Dilworth draws people seeking suburban living and tree-lined streets who still want to be a short drive from the stadium or their corner office in Uptown.
"History runs deep in the Dilworth neighborhood which makes it a popular choice for those who love traditional southern charm but also want to be in close proximity to the center city," Hemingway-Poole said.
Median home price in Charlotte
Charlotte has an incredibly strong housing market with the median price for homes sold being $350,000 and an average per square foot cost being about $190.
Average rent in Charlotte
The average rent on a two-bedroom apartment in the metro area is a little over $1,300, well below the national average.
Moving to Charlotte, NC
Affordability and mild climate are clear draws for considering a move to Charlotte. While the area does have its drawbacks, such as lacking walkability and public transit options and higher than average crime rates, it still offers many pros for those who are looking for a mid-sized city with a strong local economy and many of the amenities of larger coastal cities.