More than ever, homeowners are looking for houses with open floor plans. But the reality is that most houses built in the 70's and 80's have walled off rooms. For example, you're more likely to find a separate dining room rather than open kitchen plan. So, if you're already in your dream home, you may be thinking about tearing down a wall. To save some cash, you may have decided to do it yourself – but before you take a sledgehammer to that wall, make sure that you've considered everything you need to know before making such a major change to your home.
Why You Should Knock Down A Wall – And What You Should Consider Before Doing So
There are many practical and aesthetic reasons to tear down a wall. You may want to open up a room in your home and make it larger, like turning two small bedrooms into the master one. If you have a young child, you may want to connect two rooms for easier access. You may want to let in more light into one, or have more space for additional seating – and you may be able to achieve this by tearing down a wall.  
However, there are many questions you should ask yourself before doing so. First thing's first: figure out if that wall is a load-bearing wall. If you have a multi-storied home, chances are that it's carrying weight from above, and removing it may cause structural damage to your house – perhaps even making it unsafe to live in. Similarly, it's a good idea to know if there are any cables, wires, or pipes inside the wall. Removing them can change systems in your house, such as electrical, heating, plumbing, and drainage. With the help of a professional, you can also determine if the wall would help protect you in a fire, and if it's worth knocking it down if it means that you may put you and your family at risk.
Also consider the look of the rooms: the ceiling and flooring (or carpeting) may not match, and it may be hard to find the right color or type of material to make the transition look seamless. For example: if one room has a popcorn ceiling and the other doesn't, you may want to think about the cost of adding that feature to the room it's missing in before tearing down the wall.
You may want to consider keeping part of the wall: tearing it down entirely can change the character of a room in many ways. Changes in temperature, noise, and sight can help you decide if using that sledgehammer is a good idea. For example, if you want to keep an eye on your kids in the dining room while you do the dishes, it may seem like a good choice. But this also means that, when they do their homework in that room, they may be distracted by the noise of you cooking or doing the dishes.
Finally, many realtors would ask you to consider the resale value of your home: will it go up or down if you tear down that wall? In many cases, it won't affect it – but if you're planning on putting your house back on the market, you may want to get a second opinion.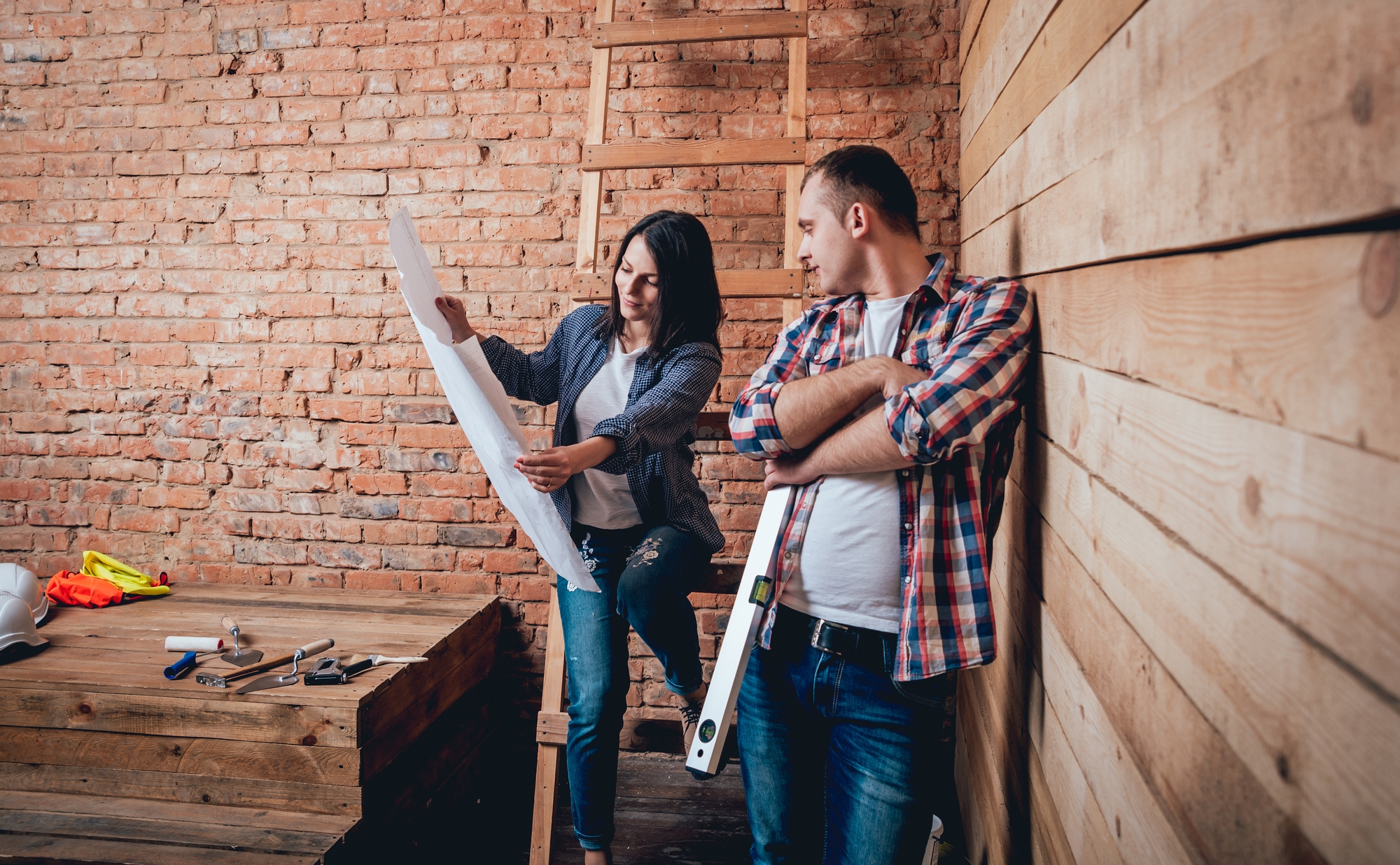 When And How To Tear Down A Wall
Be prepared for additional costs and emergency expense: if you've considered all of the above and are ready to knock down a wall, congratulations! Doing it yourself can be a cost-effective way to renovate your home. However, you may want to be prepared for additional, unforeseen costs. You may cause unintentional damage to walls, ceilings, floors, and carpeting, and you would perhaps want to budget for those repairs. It's a good idea to also prepare for potential disasters: a ceiling collapsing, electricity going haywire, and the house flooding due to plumbing issues, just to name a few. If you take the right precautions, disaster is less likely to strike – but it doesn't hurt to be prepared!
Consider timing: Yes, there is an optimal time to knock down a wall. The best time to do so is before you're planning to redo your floors: this may ensure that all your tiles, floorboards, or carpeting match across both rooms. If you anticipate having any guests (such as during the summer season), you may want to wait until their visit has concluded before getting started.
Safety first: Prepare to take a sledgehammer to that wall the right way by taking the necessary safety precautions. Don't forget the essentials: safety goggles, trash bags, and other materials for cleanup, and you may want to check if the paint and drywall in your home contain harmful chemicals before taking down a wall. You may also want to consider getting a tetanus shot or booster to help prevent possible infections, should you sustain an injury while on the job.
Consider adding columns: If you want to remove a load-bearing wall, consider adding columns in between the rooms to help bear the load of the floor or floors above. Columns may also add character to a room, and you may be pleasantly surprised by the look and feel they add to the space.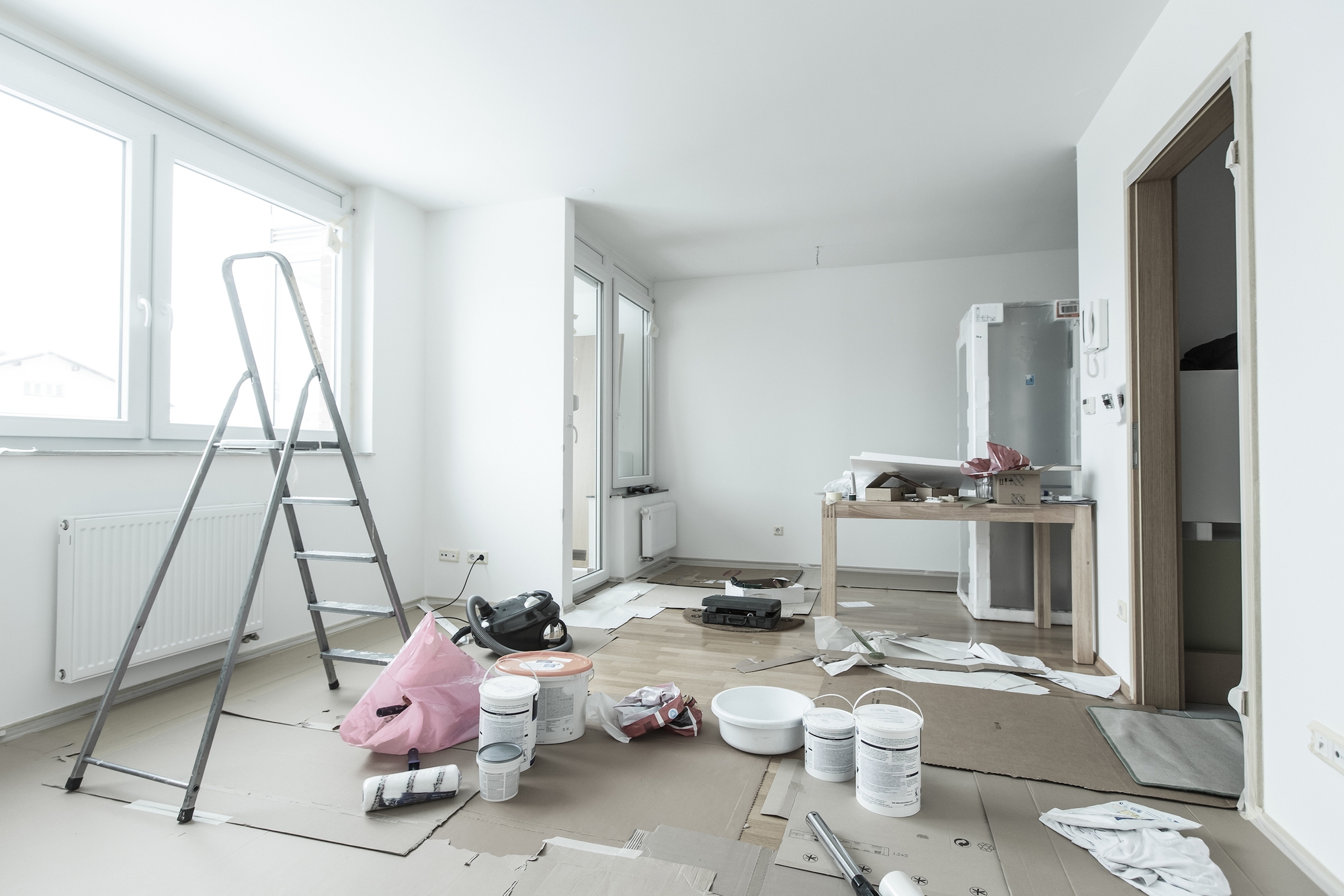 Find the right professionals and permits: If you're unsure about the precautions you should take before taking down a wall, or if you're not certain about what this will do to your house, consider hiring professionals. A contractor or structural engineer can help you determine if the wall you're looking to take down is a load-bearing wall or if it houses cables, wires, or pipes. An electrician or plumber can help you reroute some of those utilities, if necessary. A lead abatement expert can help assess the safety of the paint in your home before you start your home renovation project.
If necessary, make sure you have the right permits before starting renovations. These may be required if you're remodeling a house with historical significance, or if required by the county or city you live in. You may want to check with your town or city hall before starting the project.
Tearing down a wall can be a costly endeavor – but with the right tools and help, it's possible to reduce the cost to a minimum while taking on a fun home improvement project.