Summer is upon us, and for many homeowners, that means spending more time outdoors with friends and family. If you have a backyard or a patio, you may be looking to upgrade your decor and gadgets to take make the most out of your space – and we have a few suggestions that may help you do just that! They may be fun for the whole family, and your neighbors may even ask you how you made your backyard both stylish and functional.
1. Portable hammock    
Invest in a portable, foldable hammock if you like spending time outside. When you don't have trees to hang one up, the foldable version of these backyard staples can be a great solution if you still want enjoy the soothing rocking sensation.
2. Bug zapper
If you plan on spending a lot of time outdoors, you may want to get a bug zapper. These devices now come in stylish designs (some even look like lanterns) that may blend seamlessly with the rest of your backyard decor. Forget foul-smelling bug repellants and let these handy zappers do the job for you.
3. Bird photo booth
If you love bird-watching or have bird feeder in your yard, this may be the perfect gadget for you! This device combines a camera and a feeder, which takes up-close-and-personal snapshots of the winged creatures. Create the oasis you always wanted by adding one of these to your yard!
4. Glass-enclosed fire pit
The elegant designs of these glass-enclosed fire pits may add a stylish touch to your backyard, and your summer guests [link to summer guest room post] may marvel at what this gadget can do for the ambiance. They tend to be relatively small, and may be easily be transported indoors, if necessary.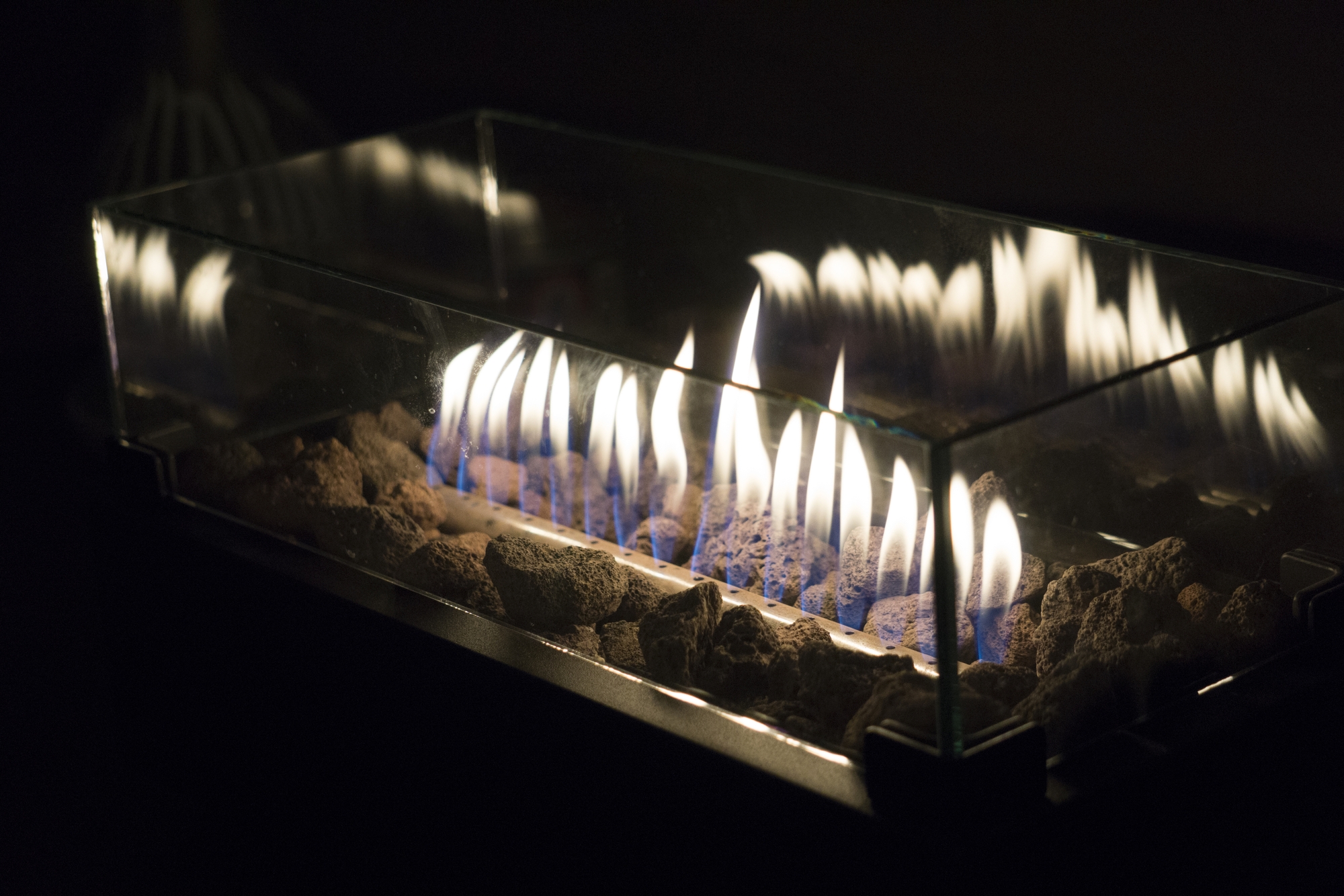 5. Bluetooth speaker
To create the perfect ambiance for your backyard party or barbecue, consider buying a bluetooth speaker. These nifty gadgets are powerful despite their small size, and now, you can even buy floating waterproof versions for your pool!
6. Lighting orb
Lighting orbs may make great mood-setters, as they often come in many different sizes and colors. You can even place these LED deco balls anywhere: on your patio, in your yard, or by the pool.
7. A smartphone breathalyzer
Granted, this next gadget isn't an item you can add to your collection of patio and garden furniture, but it can definitely be useful if you're planning to host an outdoor party. If you're serving alcohol at your next event, a smartphone breathalyzer may come in handy if you want to be extra careful about your guests' safety. When in doubt, call a cab or make other arrangements with your guests ahead of time.
8. A cool cooler
These coolers do more than just keep bottles and cans cold. Depending on your preferences, you can find coolers designed to fit your entertainment needs. Some versions come with a karaoke machine, complete with a microphone. Others include built-in blenders, speakers, and a USB charger, among other features.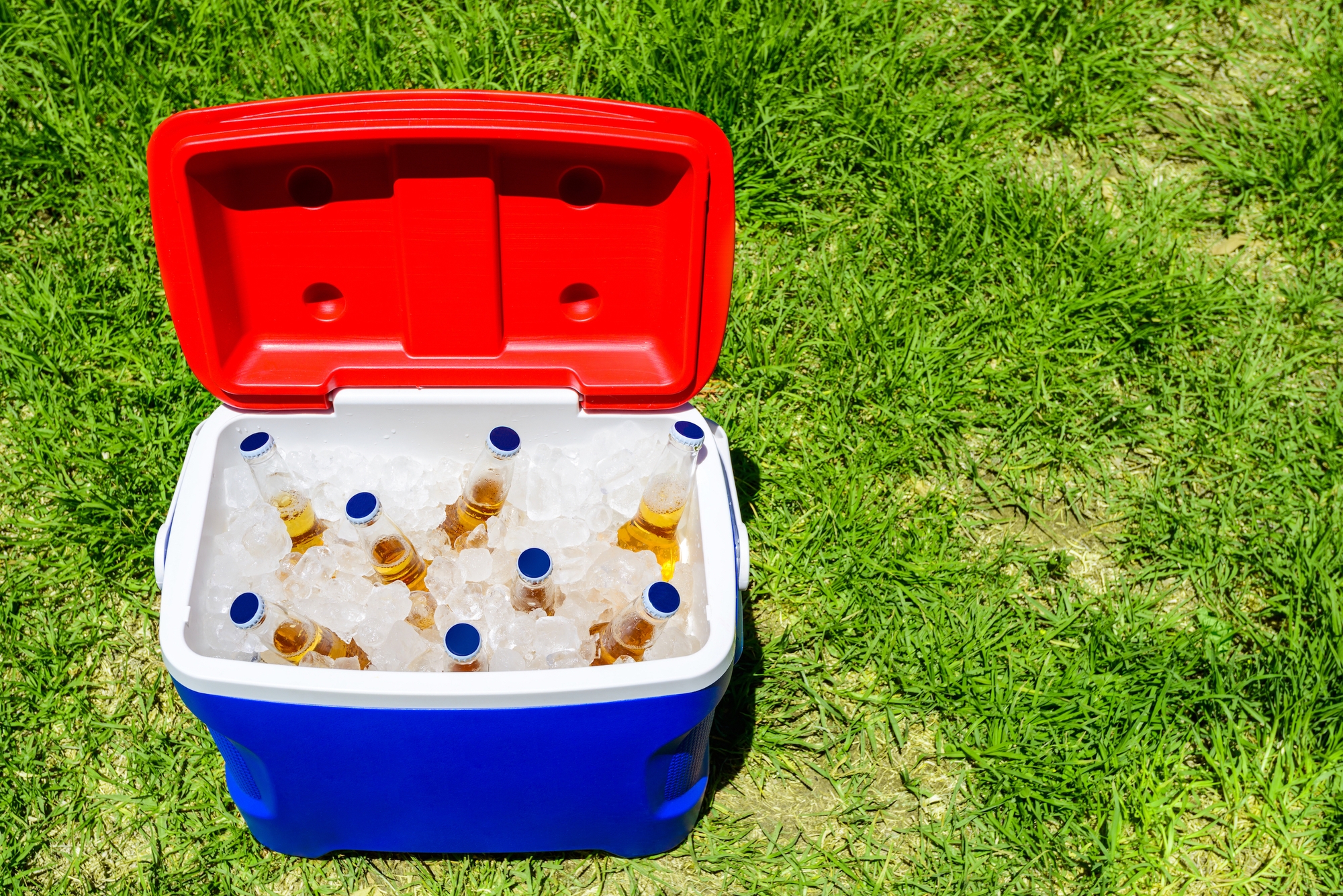 9. Robotic lawnmower
If you hate mowing the lawn or simply never have the time to do so, you may want to invest in a robotic lawnmower. All you need to do is set up the perimeter and the robot will cut the grass for you in time for your lawn party.
10. A pool monitoring system
If you have a pool, it may be a good idea to monitor the quality of the water in it. That's when these systems come in handy: they may indicate the pH, free chlorine, and alkalinity levels. Get one that connects to WiFi so you can use it practically anywhere!
There is a plethora of devices, gadgets, and tools that can make your outdoor space warm and inviting to guests, but only you can find the ones that best suit your style and needs!